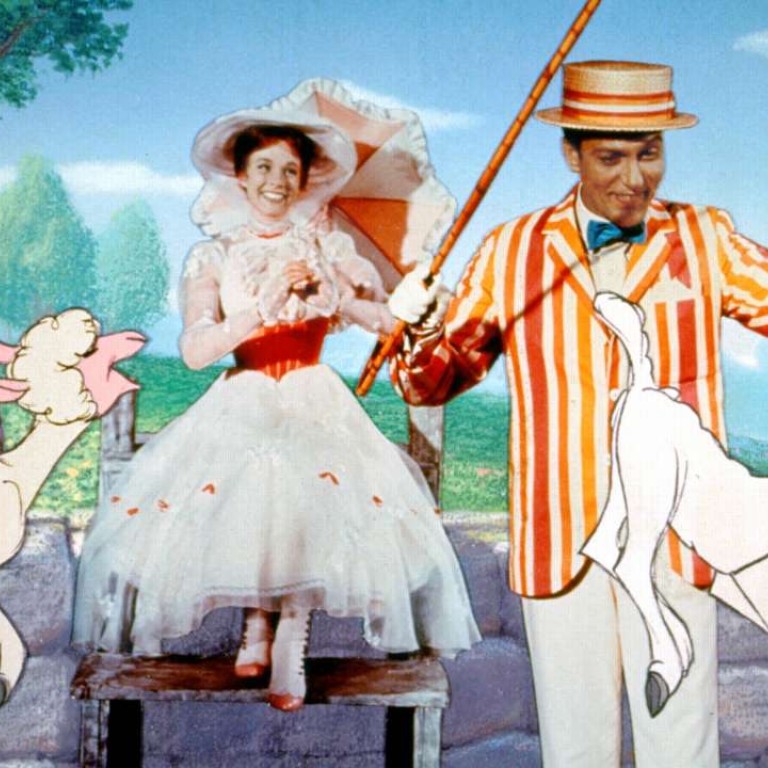 Emily Blunt and Lin-Manuel Miranda share the spotlight as Mary Poppins returns
Sequel to iconic 1964 Disney classic will hit the big screen on Christmas Day in 2018
Attention, Hamilton fans: You may be able to catch Lin-Manuel Miranda on the big screen sooner than you can get tickets for his Broadway hit.
Disney's live-action Mary Poppins Returns, starring Emily Blunt as the magical English nanny and Miranda as a street-lamp lighter named Jack, will be in cinemas from December 25, 2018.
The musical will be a sequel to the 1964 classic
Mary Poppins
, which starred Julie Andrews in the title role.
Mary Poppins Returns will be directed and produced by Rob Marshall, who oversaw Blunt in her first movie singing role, 2014's Into the Woods . The screenplay will be written by David Magee based on The Mary Poppins Stories by author P. L. Travers.
The story will take place in Depression-era London and follow the children from the original story, Jane and Michael Banks, who are now grown (Michael with three children of his own). They are visited by Mary Poppins following a personal loss.
"Through her unique magical skills, and with the aid of her friend Jack, [Mary Poppins] helps the family rediscover the joy and wonder missing in their lives," Disney's press release says.
Marshall says in the release that he's "truly humbled and honoured" to be asked to bring Travers' further adventures to the screen.
"The iconic original film means so much to me personally, and I look forward to creating an original movie musical that can bring Mary Poppins, and her message that childlike wonder can be found in even the most challenging of times, to a whole new generation," the release says.
Tony Award winner Marc Shaiman will compose an all-new score with Tony winner Scott Wittman writing original songs for the new musical.
The original Mary Poppins combined animation and live action in a musical directed by Robert Stevenson. It won five Academy Awards, including best actress for Andrews. Dick Van Dyke starred as Cockney chimney sweep Bert.
Travers wrote seven additional books, which she published between 1935 and 1988.
"They have big shoes to fill in this sequel, no question," says Keith Simanton, film editor for movie website IMDb.com. "The original is a classic and was one of Walt Disney's favourite films. You would have to approach a sequel with some trepidation and respect. And they seem to be."
Blunt is "about as good as you can get" for the part of the English nanny, he adds.