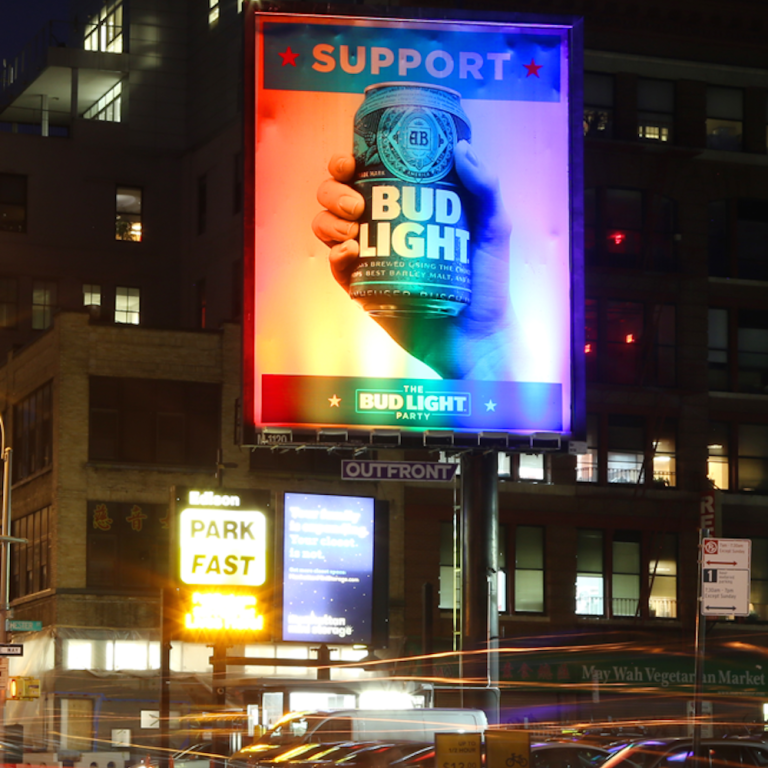 US beer brand toasts diversity with same-sex wedding ad
Bud Light says tv ad featuring top stars shows how 'all weddings — regardless of who is getting married' are the same
Beer brand Bud Light has helped kick off Lesbian, Gay, Bisexual and Transgender Pride Month, with a new ad set at a same-sex wedding.
"Gay weddings, they're just like any wedding," film star Seth Rogen says, after we see a gay couple cutting a wedding cake.
Rogen, along with comedian Amy Schumer, then run through wedding cliches like: "cringe-worthy speeches," "the girl who's super ready to settle down," and "cake."
It ends with Rogen declaring: "Bud Light proudly supports everyone's right to marry whoever they want."
The Bud Light spot was promoted by Ellen DeGeneres, who was paid to share the video to her millions of followers on Twitter, Facebook, YouTube, and Instagram.
"The Bud Light Party champions inclusivity among modern beer drinkers and bringing people together — for fun —over a beer," Alex Lambrecht, VP of Bud Light at Anheuser-Busch, said in a statement, according to Ad Week.
He added: "By featuring Seth and Amy at a same-sex wedding, we're showing how all weddings — regardless of who is getting married — share many similarities and moments to celebrate. We created this spot because equality for all Americans is a concept that unites many Bud Light drinkers."
In January, Lambrecht said the brand was making radical changes to its strategy to reflect the way consumers and society are changing. "If we want to remain as relevant … we have to move with the times," he said.
The marketing strategies behind Bud Light and its older brother Budweiser are moving in very different directions. While the liberal Bud-Light toasts diversity, Budweiser is playing on a rise on nationalistic fervor by temporarily re-naming itself "America."
The Bud Light ad, made by Wieden + Kennedy, is part of the "The Bud Light Party" campaign, a parody of election season.
See the full ad below:
SEE ALSO:  Bud Light is making drastic changes to capture American millennials