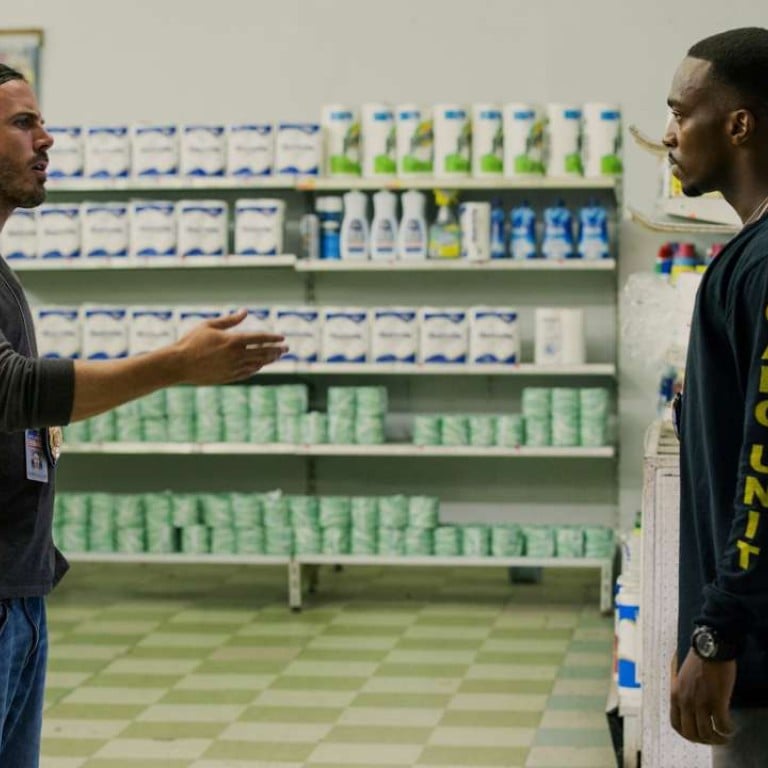 Film review: Triple 9 – ensemble crime drama merges gunfire with humanity
Strong cast including Kate Winslet, Woody Harrelson and Chiwetel Ejiofor, and clever script make hard-hitting heist story a riveting tale
3/5 stars
This grim and mean story has a clever script which makes it difficult to predict what's coming next – and that's as good as it gets for a crime film. Neatly edited action sequences and the dark and gritty cinematography add up to a superior caper that's one part police tactical, one part bad cop drama, and one part gangster thriller. A gripping 90 minutes, the film does peak early, with the last quarter spent simply cleaning up the story.
Triple 9 revolves around a heist that a group of cops in Atlanta, Georgia, are blackmailed into carrying out for the Russian mafia. To make a diversion, they decide to fake a 999, the code for a police procedure we won't reveal here, as it's a spoiler. Things, of course, go horribly wrong – or more accurately, exactly right in completely the wrong way.
Hong Kong cinema has its own long history of tactical ops stories, cop dramas and gangland films, so viewers of this American riff on the genres will know what to expect. Director John Hillcoat doesn't bring anything new to the table, but he's crafted such a genuinely riveting movie that the familiarity barely matters. A top-flight cast of Woody Harrelson, Casey Affleck, Chiwetel Ejiofor, and Kate Winslet as a convincing Russian gangsterss, further notch up the excitement.
Triple 9 is part of a new wave of hard-hitting US action films like Sicario , which try to leaven the gunfire and violence with human drama. In other words, it's crying out for a Chinese-language remake by director Johnnie To Kei-fung.
Triple 9 opens on June 9
Want more articles like this? Follow SCMP Film on Facebook