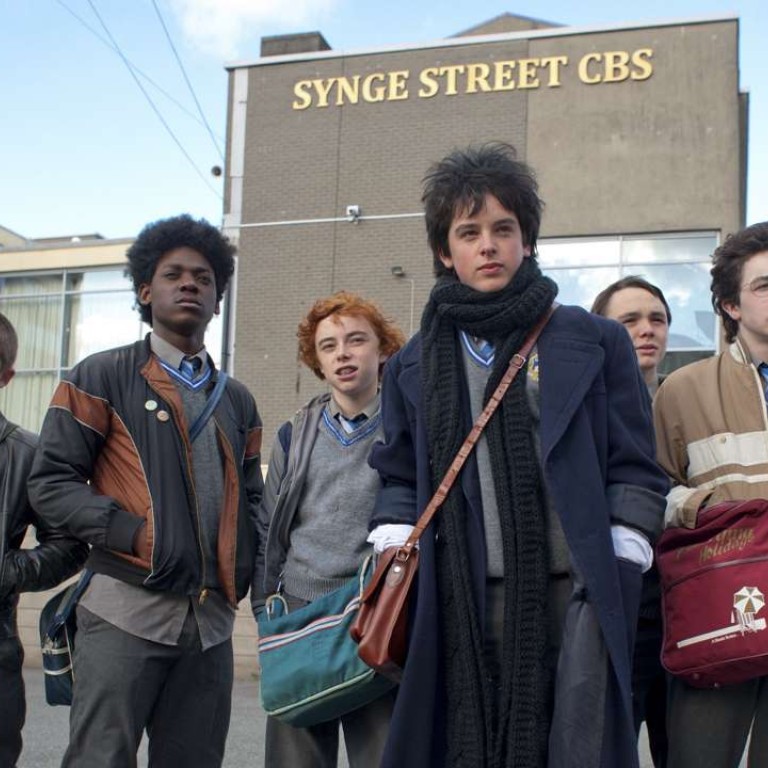 Film review: Sing Street – John Carney scores again with joyous 1980s-set musical
With a dose of nostalgia for his own Dublin days, the Irish director avoids the cliché potholes of teen angst as classic hits mixed with new songs get the toes tapping
4/5 stars
After the Oscar-winning success of Once and the more divisive response to Begin Again, Irish filmmaker John Carney turns a nostalgic eye to the 1980s and his own formative years in Dublin. Sing Street pays loving tribute to a decade of woeful fashion choices and the music of Duran Duran, Spandau Ballet and The Cure, while capturing the emotional vulnerability of adolescent artistic expression.
Set in 1985, Carney's semi-autobiographical tale follows teenager Conor (Ferdia Walsh-Peelo), as financial struggles at home see him transferred to Synge Street CBS, a strict Christian Brothers school. After lying to aspiring model Raphina (Lucy Boynton) about being in a band, Conor hastily assembles a group of fledgling musicians, who crank out woeful covers in an effort to impress her.
Fortunately Conor's elder brother Brendan (Jack Reynor) steps in to guide him through the minefield of '80s musical influences, and convince the band Sing Street to write and perform their own material. Navigating very familiar territory in its portrayal of teen angst and kitchen sink drama, the film is elevated above these clichés by its enthusiasm and unselfconscious commitment to the material.
Newcomer Walsh-Peelo makes Conor – or "Cosmo" as he later rechristens himself – hugely sympathetic, while fellow bandmates Ben Carolan and Mark McKenna perfectly balance awkwardness with youthful exuberance. The new songs – written by Gary Clark and the band Relish – sit comfortably alongside genuine hits from the period and prove toe-tappingly infectious.
Sing Street
is an exhilarating and unashamedly joyous experience.
Sing Street opens on June 9
Want more articles like this? Follow SCMP Film on Facebook