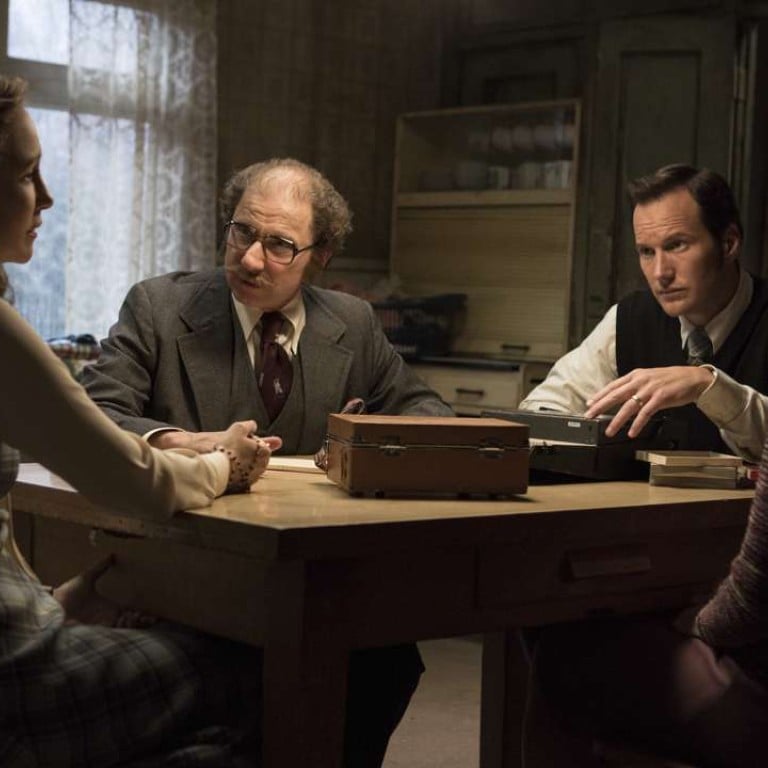 Film review: The Conjuring 2 – James Wan revives the Enfield poltergeist for nerve-tingling sequel
Story of North London house haunting brought to big screen with nerve-tingling tension and expert choreography
3/5 stars
James Wan's The Conjuring was a highly effective true-life chiller that became a monster hit in 2013. This British-set sequel follows suit, generating the same mean, lean approach to horror filmmaking that rarely goes for cheap scares. The story takes married paranormal investigators Ed and Lorraine Warren (Patrick Wilson, Vera Farmiga) to London after they're petitioned to observe a family experiencing a terrifying home haunting.
Single mother Peggy (Frances O'Connor) and her four children have already seen everything from shaking beds to moving chairs when Ed and Lorraine arrive. In particular, this malevolent spirit seems intent on tormenting young Janet (Madison Wolfe), though the Catholic Church, responsible for bringing Ed and Lorraine to this quiet suburb, is desperate for conclusive proof that she's not faking.
It's not the first time this real-life case has been brought to the screen. Last year, Timothy Spall starred in TV drama The Enfield Haunting, playing Maurice Grosse (here played by Simon McBurney), the Brit who was the real force behind the investigation. Yet this is more fantastical: Wan and screenwriters Chad and Carey Hayes interweave the Hodgson horrors with Lorraine's own demonic issues.
Of course, it's not The Exorcist, the supernatural classic that The Conjuring so wants to be (right down to the yellow titles); the script lacks the religious or philosophical depth for that. But there's nerve-tingling tension aplenty, expertly choreographed by Wan, right up until the grand cliffhanger finale. Stay for the end credits too – and you'll see some eerie hard evidence from the archives about the real story.
The Conjuring 2 opens on June 9
Want more articles like this? Follow SCMP Film on Facebook