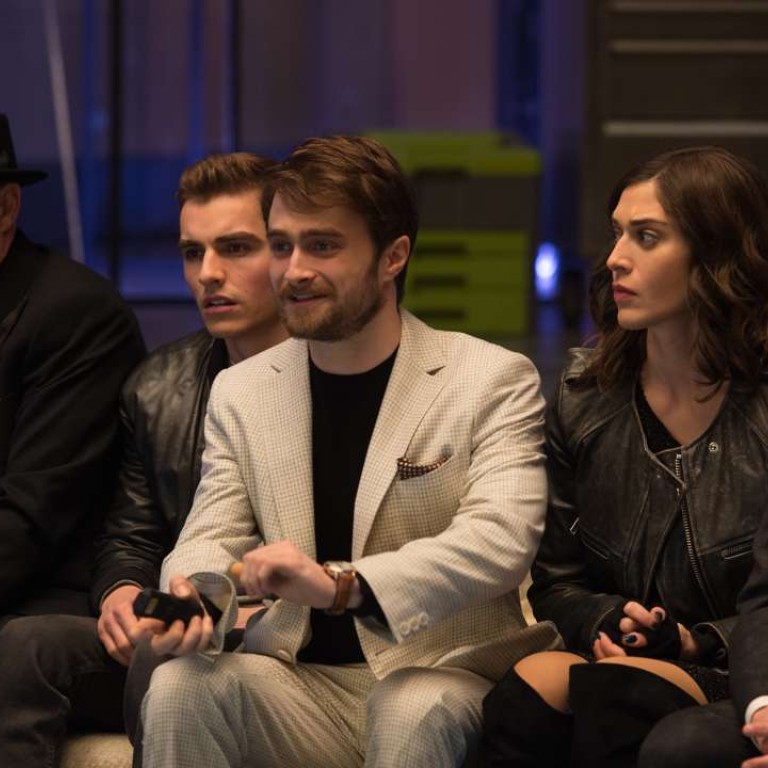 Film review: Now You See Me 2 – star-studded, Macau-set sequel is a lazy plot to take your money
With Daniel Radcliffe, Mark Ruffalo, Jesse Eisenberg and Woody Harrelson in the mix the sum is definitely less than its parts. In fact it's daylight robbery
2/5 stars
After the surprise success of 2013's Now You See Me, master illusionists The Four Horsemen reunite for another impossible heist, this time in Macau. Despite many of the original cast returning for this glossy encore, Now You See Me 2 reveals itself to be a ludicrous misfire, lacking substance, agency or most critically, magic.
Drawn out of hiding by Daniel Radcliffe's beardy tech villain, original Horsemen Merritt McKinney (Woody Harrelson), J. Daniel Atlas (Jesse Eisenberg) and Jack Wilder (Dave Franco) are duped into a daring heist in Macau, together with their FBI mastermind Dylan Rhodes (Mark Ruffalo) and new female recruit, Lula (Lizzy Caplan).
Morgan Freeman and Michael Caine also reprise their roles, while Taiwanese popstar Jay Chou plays the team's new contact in Asia. Harrelson even takes on a second role, as McKinney's estranged twin brother Chase, complete with tight perm, bad tan and unscrupulous moral compass. But not even this impressive roster of talent can prevent the follow-up from floundering under its own vacuous stupidity.
Recreating believable magic tricks on screen is no easy task, but here director Jon M. Chu – taking over yet another franchise, after pulling sequel duty on both Step Up and G.I. Joe – scarcely bothers to try, with characters performing numerous sleight-of-hand gags simply as the script demands it.
Illusions are off-the-cuff, without adequate preparation, like the dance numbers in one of Chu's Step Up sequels, while elaborate heists and complex charades too often rely on hypnotism, vanishing acts and other lazy, convenient storytelling cheats.
The plot manages to be both overly contrived yet preposterously shallow, with performances so underdeveloped you can almost hear the actors counting their pay over the expository monologues and incoherent scheming.
Some viewers may be content simply having this much star power onscreen at the same time, but when such credible talent is willing to appear in material this flaccid and devoid of intelligence, it should be apparent that we have become the victims of an applaudably elaborate heist indeed.
Now You See Me 2 opens on June 8
Want more articles like this? Follow SCMP Film on Facebook