Pixar
Get more with myNEWS
A personalised news feed of stories that matter to you
Learn more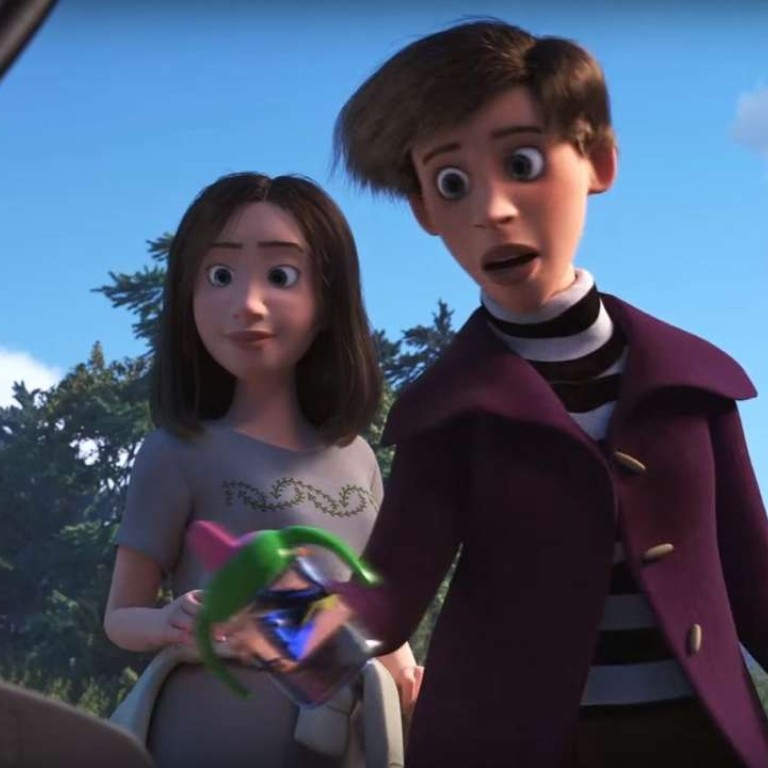 Does Finding Dory show a lesbian couple? We asked the filmmakers
Brief moment in new Pixar animation has set the internet awhirl with speculation
The debate over whether Finding Dory features Pixar's first same-sex couple will not end.
After the release of Finding Dory's latest trailer last month, there was rampant speculation that one scene featured a lesbian couple, which would be a first both for Pixar and its parent company Disney. The internet went nuts.
We asked Finding Dory director Andrew Stanton at Wednesday's world premiere if the couple depicted onscreen are indeed lesbians. He neither confirm nor denied the idea.
"They can be whatever you want them to be," said Stanton. "There's no right or wrong answer."
"We never asked them," added producer Lindsey Collins.
"We have not asked that of any of the couples in any of our shots in any of our movies," Stanton said.
Watching the full Finding Dory movie will not fully answer the question, either. The blink-and-you'll-miss-it scene flies past during a key action moment and is only slightly longer than the snippet used in the trailer. There's no conclusive evidence one way or another.
The call for Disney (which also owns Marvel) to include lesbian, gay, bisexual and transgender characters has gathered momentum in recent months. With the announcement of
Frozen 2
, fans called for filmmakers to give Queen Elsa a partner with the hashtag #GiveElsaAGirlfriend. The hashtag
#GiveCaptainAmericaABoyfriend
is also popular on Twitter.
In March, Star Wars director J.J. Abrams said he was asked if he could "imagine a homosexual character in Star Wars, and my immediate reaction was, 'Of course.' Star Wars is all about inclusivity."