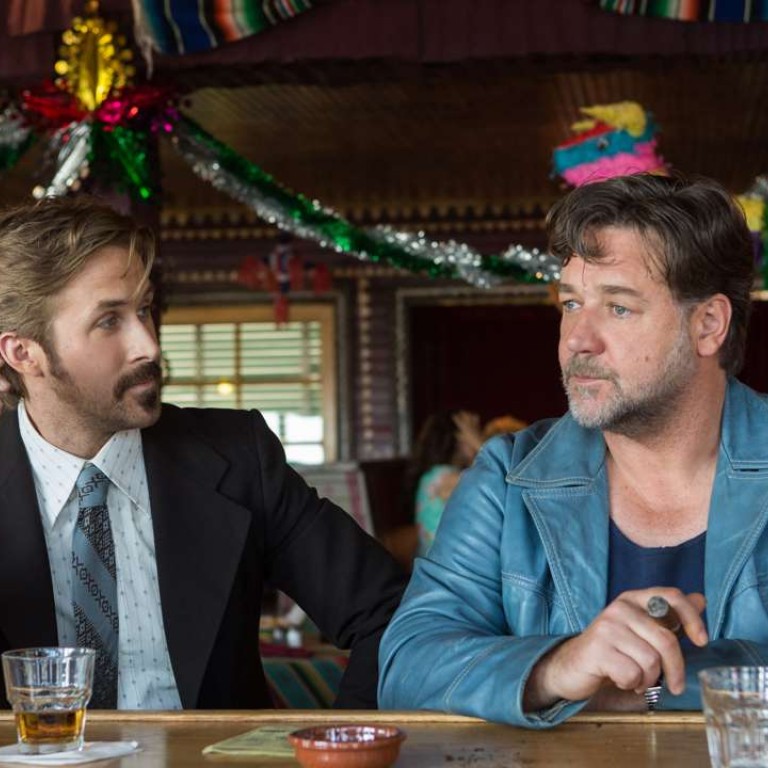 Review
Film review: The Nice Guys – Russell Crowe, Ryan Gosling go to uncomfortable places
This buddy comedy is anarchic, wild and hilarious, although its use of young teens in violent scenes and at porn parties is disturbing
3/5 stars
Modern Hollywood comedies are fairly formulaic, so it's refreshing to see one that simply goes where it wants to go. The Nice Guys is anarchic, irreverent, juvenile and sometimes downright uncomfortable, but it's also occasionally hilarious. Directed by Shane Black, it's a provocative film that pretends to be more stupid than it is.
Russell Crowe and Ryan Gosling play Healy and March, a couple of private investigators who team up to find a young girl who's disappeared into the Los Angeles porn film scene of the 1970s. Aided by March's smart 13-year-old daughter Holly (Angourie Rice), the duo tie the missing girl to a corporate scam to stop government restrictions on pollution. Mayhem breaks out at every opportunity.
Black is an accomplished screenwriter who invented the buddy flick with Lethal Weapon back in the 1980s. Here he draws from Butch Cassidy and the Sundance Kid, L.A. Confidential, American Hustle, and many others, and feeds his influences through today's postmodern comedic styles to get a potent result.
The use of young teenagers in the some of the violent scenes, including a shot of a 13-year-old girl being thrown through a glass window, destroys the humour in places. Black wants to show he isn't scared of crossing the line, but the film could still have done without this, and the scenes of youngsters at porn parties.
The story morphs into one of corporate greed and political corruption. But the wild and funny action scenes are probably going to be The Nice Guys' biggest draw.
The Nice Guys opens on June 16
Want more articles like this? Follow SCMP Film on Facebook