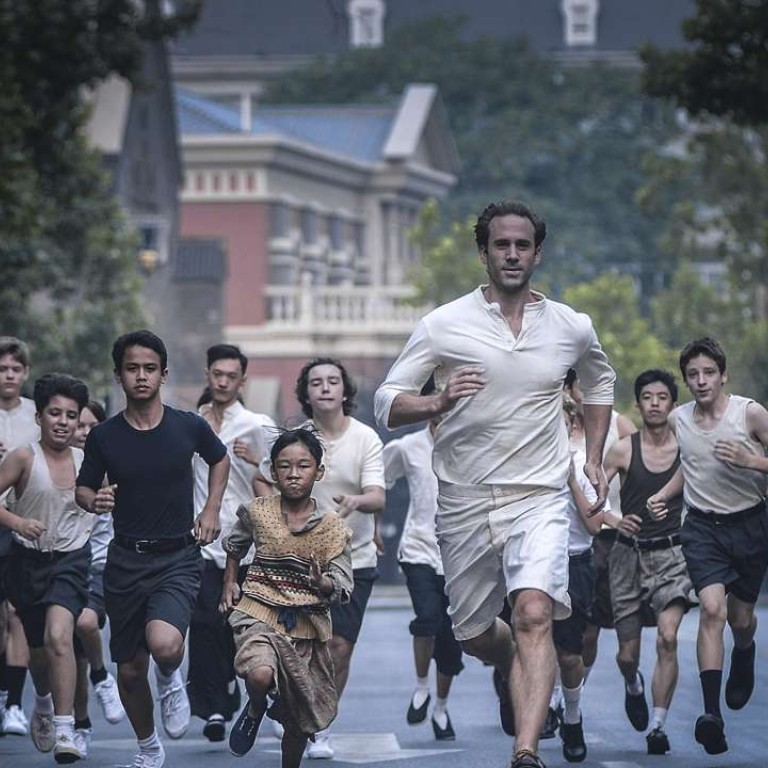 Review
Film review: The Last Race – strong contender for the worst movie of 2016
Dire script, incompetent performances and a naked bow to Chinese audiences damn this unofficial sequel to Chariots of Fire, featuring Joseph Fiennes playing Eric Liddell as a martyred missionary in wartime China
0.5/5 stars
Long after 1981's Chariots of Fire immortalised "Flying Scotsman" Eric Liddell for refusing to run on a Sunday at the 1924 Paris Olympics, an unofficial sequel arrives, dramatising his later life as a missionary in war-torn China. The Last Race, co-directed by Stephen Shin Kei-yin and Michael Parker, seems less interested in Liddell's story than in pouncing on yet another opportunity to dramatise Japanese wartime atrocities against the Chinese.
Returning to China to follow his religious calling, Liddell was hailed as a hero by the rural communities where he taught, only to die in a Japanese internment camp in 1945. But in this film, Liddell's fervent Christian beliefs are downplayed to such a degree it appears his devotion and self-sacrifice is for China rather than the Almighty.
Clearly emulating the likes of Zhang Yimou's The Flowers of War, The Last Race stumbles almost immediately. Its central conceit, in which Liddell is forced to race against the camp's Japanese general despite his failing health, conjures no drama whatsoever, while random cutaways to CG battle sequences suggest far loftier ambitions than the hobbling disaster on screen.
Not even Joseph Fiennes, as Liddell, can rise above a procession of incompetent performances and a head-thumpingly bad script. Shawn Dou Xiao appears to have wandered in from another film, and his character Xu Niu exists solely to put an audience-friendly face on China's desperate struggle. Poorly conceived and wretchedly executed from start to finish, The Last Race is a strong contender for worst film of the year.
The Last Race opens on June 17
Want more articles like this? Follow SCMP Film on Facebook