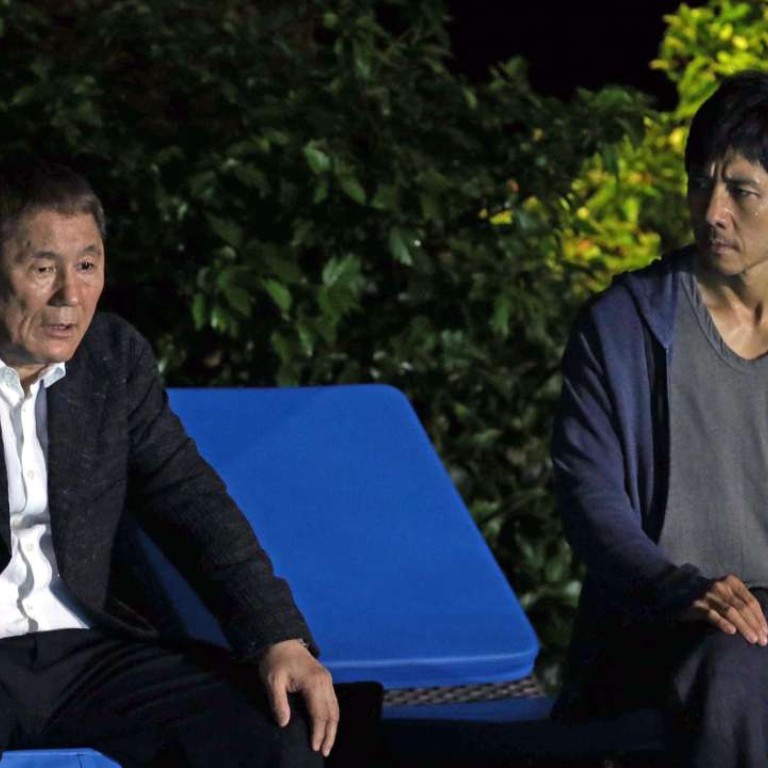 Review
Film review: While the Women Are Sleeping – Takeshi Kitano in a dream-like mystery
Chinese-American director Wayne Wang's film is a stylish, melancholic commentary on sexual desire and voyeurism
3/5 stars
An audience's engagement with
While the Women Are Sleeping
– Chinese-American director Wayne Wang's Japanese-language adaptation of Spanish author
Javier Marías' eponymous story
– could well be shaped by whether one has read its source text. A dream-like story that refrains from tying up its loose ends, the film has nevertheless significantly enriched Marías' concise narrative to encompass a range of peripheral topics: from infidelity and deception to a writer's stroll into his own subconscious.
Hidetoshi Nishijima plays Kenji, an author with an acclaimed first novel, a barely noticed second book, and then years of creative block behind him. Soon after he checks into a holiday resort on the Izu Peninsula with his wife Aya (Sayuri Oyamada), a literary editor who spends much of her days working outside, Kenji becomes attracted to an unusual couple he sees by the pool: the elderly Sahara (Takeshi Kitano) and the barely legal Miki (Shiori Kutsuna), who could be his granddaughter or lover.
As Kenji's obsession with the couple deepens, not only does he suddenly become acquainted with them, but he's soon also privy to Sahara's perplexing secret: it turns out that this eccentric man – a close friend to Miki's parents since she was a kid – has for years been videotaping the girl asleep every night. Ominously, he explains to Kenji that this is solely an effort to capture Miki's purity on her "last day" – for once the girl "betrays" him, Sahara has no choice but to kill her.
Playing like a meta-fictional commentary on sexual desire and voyeurism, Wang's film is considerably more captivating in passing than it is as a whole. Rather than anticipate sex and violence that never materialises, viewers will have more fun watching character actors, such as Lily Franky and Hirofumi Arai, tease the protagonist amid his crumbling reality. While the Women Are Sleeping is a stylish, melancholic tale that is better experienced than recollected.
While the Women Are Sleeping opens on July 7
Want more articles like this? Follow SCMP Film on Facebook