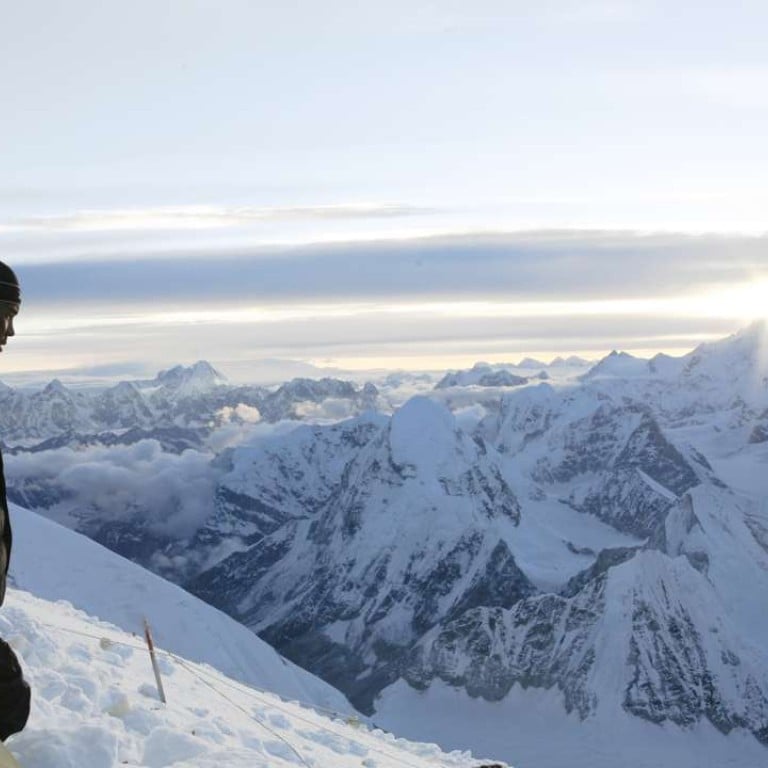 Four recent films about Everest, from Hollywood affair to gritty documentaries
It's not just climbers who are fascinated by the world's highest peak – filmmakers and moviegoers are too
Everest and the Himalayas have long held a fascination for filmmakers. Here are some recent productions that tell tales from the mountains.
Everest

(2015):
Fictional accounts of attempts to scale Everest have never fared too well, and Hollywood's effort to recount the tragedies of the 1996 climbing season that left eight dead was criticised by those who survived and the loved ones of those who didn't. Writer Jon Krakauer – author of the rightfully acclaimed
Into Thin Air
, his own account of what happened –
was chief among the critics
, labelling the Baltasar Kormákur-directed feature "total bulls***". That his character appears, and is played rather unsympathetically, no doubt influenced Krakauer's thoughts, but the film does have its moments.
The climbing scenes (shot in Italy, Iceland and Nepal) are gripping and the sense of isolation – and, by its end, loss – palpable, thanks to an ensemble cast led by Jake Gyllenhaal, Jason Clarke and
Josh Brolin
. The film grossed more than US$200 million worldwide.
The Himalayas (2015): Korean director Lee Seok-hoon also turns his attention to a real expedition that enthralled his country in 2004, when a group of climbers took to Everest to retrieve the body of a friend who had perished near the summit. Again, it's a star-studded affair (among them Hwang Jung-min and Jung Woo) but suffers from rather unconvincing special effects and some ill-advised scenes that are played for laughs but only lessen the inherent drama.
You can't really have an each-way bet with such matters – given, again, that it's based on real events and real people – and the film just seems to be a wasted opportunity, given the subject matter. Still, it grossed a respectable US$45.8 million.
Sherpa (2015): What documentary maker Jennifer Peedom had in her favour here was timing – as horrible as that might seem in the aftermath of another Everest tragedy. Setting out to look into the lives of Sherpas (through the story of Phurba Tashi), her cameras were rolling as 16 of them perished in an avalanche in 2014.
The cameras remain rolling as the Sherpas and the climbing community deal with the aftermath, through grief and anger and a sense of injustice when the Nepalese government arrives and doesn't really seem to help matters. What helps make the film so riveting is her decision to simply allow all the different sides involved to tell their version of events, and to let her audience decide where to direct its sympathies. The film was nominated for a best documentary Bafta in February.
Meru (2015): The kind of documentary that has you rubbing your eyes in disbelief at what you see unfolding on the screen. It follows a group of climbers and their attempts to scale the Shark's Fin route to the Meru peak in the Indian Himalayas. It had never been done before – and it's no wonder when you see it in all its treachery.
A combination of footage shot on the mountain (by climber/filmmaker Jimmy Chin) and interviews with those involved (fellow climbers Conrad Anker and Renan Ozturk), before and after, as they try to explain why they do what they do, heightens the sense of the incredible. It also gives a rare insight into the physical and mental toll such adventures have on those brave enough to undertake them. Meru won the audience award for documentaries at the 2015 Sundance Film Festival.