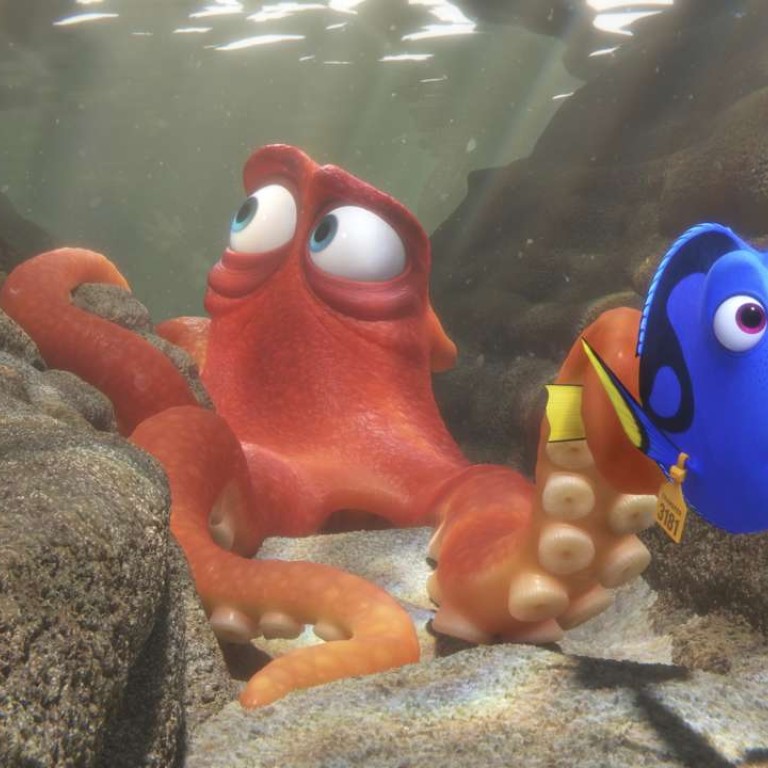 Review

|
Film review: Finding Dory – Pixar's fun but unmemorable sequel to Finding Nemo
The storytelling is frantic and the supporting characters lacklustre, but the undersea locations are beautifully rendered and there's a nail-biting ending to Pixar's latest animated feature
3/5 stars
Pitched at a younger audience than the delicate The Good Dinosaur , and a bit more childish than its much loved forbear Finding Nemo, the latest Pixar film has a breathless, often frantic storyline doesn't add up to much, and its supporting characters also lack the usual pizzazz of the Pixar crew. But the beautifully rendered undersea locations, which remind of classic Disney animations like Fantasia, and a rip-roaring nail-biter of an ending make up for the slack.
Like Nemo, which was released 13 years ago, Finding Dory tells the story of a lost fish. Nemo fans will remember Dory as the blue tang with short-term memory loss – she never knows what she's said or where she is.
The film starts with a brightly coloured flashback in which Dory strays from her family as a youngster. Later, living with Nemo and his dad Marlin, she remembers that she has parents, and makes an epic swim back to the aquarium where she was born. Dory enlists a grumpy octopus – actually a "septopus" – some talking whales, and various other friendly sea beasts to help her reunite with her family.
Finding Dory is a very mellow outing, even by the standards of animated films. There are no villains, everyone is helpful, and nothing nasty or tragic happens. Even the humans are nice to the fish. With no dramatic conflict in evidence, the movie is solely propelled by the beauty of the animation, and the skill and imagination of the animators.
Returning writer-director Andrew Stanton has worked hard to make
Dory
different to
Nemo
, and it's certainly much more than a retread. Voice artists Ellen DeGeneres (as Dory) and Albert Brooks (as Marlin) are just as enthusiastic as they were the first time round, too. But the sequel does lack the free-spirited, adventurous feel of the original.
Dory
is pretty to look at and entertaining to watch, but it's unlikely you'll remember it in 13 years' time.
Finding Dory opens on July 14
Want more articles like this? Follow SCMP Film on Facebook