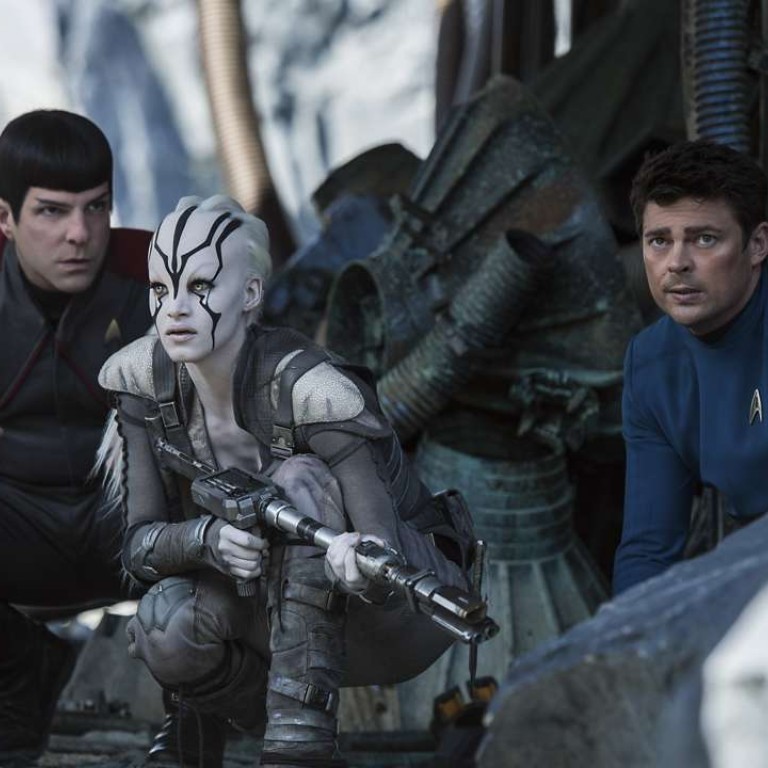 Review
Film review: Star Trek Beyond – blockbuster that hits all the right spots
Director Justin Lin steadies the starship in this highly enjoyable romp, which features explosive action and progressive character development – with strong female roles and a gay male hero
4/5 stars
After darkness, there was light. Star Trek Beyond, the third instalment in the reboot of the Gene Roddenberry-created sci-fi TV series, shifts gears in the right direction. Star Trek Into Darkness was an apt title for the previous instalment, which lost its way with Benedict Cumberbatch as the villain. This time around, with Fast & Furious director Justin Lin replacing J. J. Abrams, the result is a hugely enjoyable romp. Alien hordes, Enterprise annihilation, ass-kicking females, emotional goodbyes ... this one has it all.
It begins with Captain Kirk (Chris Pine) and the crew of the USS Enterprise almost three years into their five-year mission. The monotony of space travel is soon broken when a distress call leads the ship into the clutches of Krall (Idris Elba), the ruthless commander of an alien race that swarms around the Enterprise, breaking up the vessel in spectacular fashion and separating the crew as they crash-land on the planet below.
Scripted by Doug Jung and Simon Pegg, the British comedic actor who also returns as Scotty, it's a thrilling set-up that gives each character plenty to do, not least everyone's favourite Vulcan, Spock (Zachary Quinto), who must rescue his beloved Uhura (Zoe Saldana).
Boasting plenty of humour (including fantastic use of the Beastie Boys on the soundtrack), there's also a strong role for
Kingsman
star Sofia Boutella as Jaylah, a combat-proficient alien who teams up with the Enterprise crew in a battle for survival.
Caked in prosthetics, Elba initially struggles to make much impact as Krall, as Oscar Isaac did in the recent X-Men: Apocalypse , although the twist-filled third act sees him up his game. The appearance of Anton Yelchin, as Chekov, naturally adds an unexpected layer of poignancy after the actor's recent untimely death.
And then there's the revelation that fellow crew member Sulu (John Cho) is gay – which is handled with subtlety. This is a summer blockbuster that indeed goes above and beyond.
Star Trek Beyond opens on July 21
Want more articles like this? Follow SCMP Film on Facebook