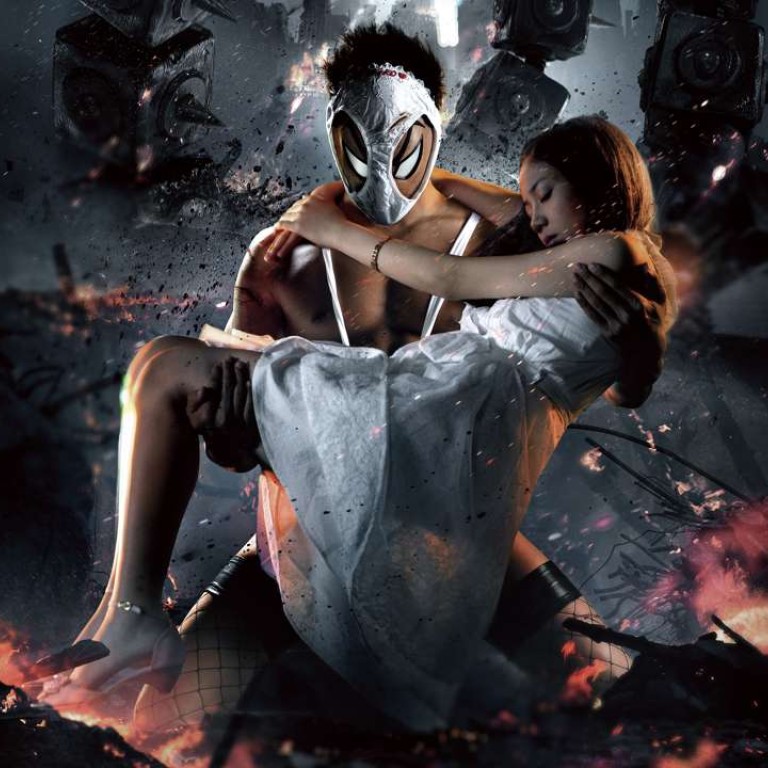 Review
Film review – Hentai Kamen 2: The Abnormal Crisis has just enough absurdity
Running for two hours, the sequel to 2013 manga adaptation tests the viewer's patience, but reluctant hero's panty antics will leave fans smiling
3.5/5 stars
For what was only ever a one-joke premise, Yuichi Fukada gets a surprising amount of mileage from the crime-fighting antics of teenager Kyosuke (Ryohei Suzuki), who draws his superpowers from his sexual perversions, specifically wearing his girlfriend's panties on his face.
Taking many of its cinematic cues from Sam Raimi's much-feted Spider-Man 2, this sequel to Fukada's 2013 adaptation of Keishu Ando's manga again sees Kyosuke juggling his studies and relationship with prissy classmate Aiko (Fumika Shimizu) with the responsibilities of masked vigilantism.
Vowing to abstain from his perversions and relinquish Aiko's underwear, Kyosuke is immediately tested by the advances of seductive young Professor Ayata (Ayame Misaki). Aiko is similarly pursued by shifty new student Makoto (Yuya Yagira), but when panties across Tokyo are mysteriously swept away, Hentai Kamen must step up and thrust his crotch into the face of evil once again.
It will be no surprise that Hentai Kamen 2: The Abnormal Crisis is not for everyone, and at 118 minutes the film outstays its welcome long before women's underwear are returned to their rightful owners. That said, Fukada gleans enough delightfully absurd moments of clenched buttocks, giant crab robots and runaway undergarments to merit recommendation.
Suzuki is thoroughly endearing as the ripped yet reluctant hero, whose "hentai" antics never feel lurid or smutty – even upon the realisation that every girl in his class is going commando. While the promise of further Hentai Kamen adventures in our future should be met with some trepidation, this second airing proves there's life in the old gusset yet.
Hentai Kamen 2: The Abnormal Crisis opens on July 21
Want more articles like this? Follow SCMP Film on Facebook