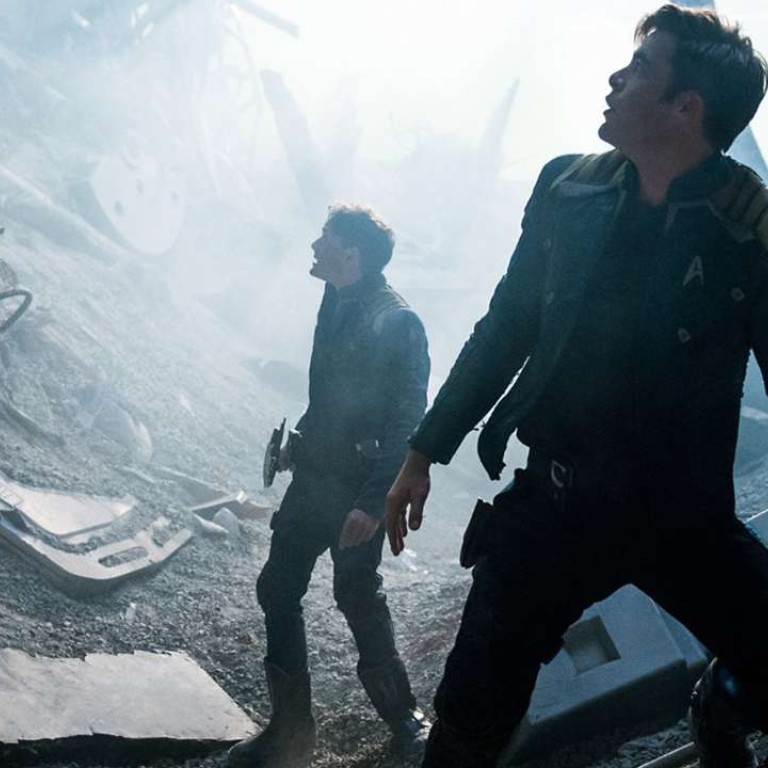 Comic-Con celebrates 50 years of Star Trek, 30 years since Aliens ... and new movies too
California pop-culture festival also marking anniversaries of Resident Evil, Beauty and the Beast, Wonder Woman, South Park; meanwhile, Walking Dead and Games of Thrones stars expected
Star Trek is going to Comic-Con to celebrate its birthday in a bold way. The intergalactic franchise is among several long-running entertainment properties scheduled to mark major milestones at this week's pop-culture extravaganza in San Diego, California.
The series' 50th anniversary will be celebrated along with the 20th birthday of the spooky video game series Resident Evil, the 25th anniversary of the Disney animated musical Beauty and the Beast and the 75th year of lasso-swinging superhero Wonder Woman.
In recent years, San Diego Comic-Con has become a go-to destination for Hollywood to celebrate – and promote – its most established entertainment properties to the more than 160,000 fans in attendance (and everyone else following the action online).
"We've been to all sorts of sci-fi and 'Trek' conventions, but Comic-Con is an entirely different beast," said Rod Roddenberry, son of the late Trek creator Gene Roddenberry and president of Roddenberry Entertainment. "With so many different kinds of fans in attendance, it just made sense for us to celebrate this big birthday with everyone that goes to this amazing convention."
The sci-fi series' anniversary will first be toasted outside the San Diego Convention Centre on Wednesday evening with the US premiere of the new film Star Trek Beyond, then all week long inside the cavernous venue with several Trek talks, including panels featuring lawyers and astronauts inspired by the series.
The festivities will culminate with a Saturday panel on stage inside Hall H, the convention centre's largest space, which will bring together stars from each Trek instalment. The gathering is expected to feature fans' first glimpse at a new Trek series set to debut next year on the CBS All Access streaming video service.
"We don't just want to use this opportunity to look behind us in the rear-view mirror but also what's ahead of us in the front windshield, as well," said Trevor Roth, who serves as COO of Roddenberry Entertainment and an executive producer on the new Trek show.
Other properties celebrating hallmark birthdays include the 20th season of South Park, the 75th anniversary of Archie Comics and the 30th anniversary of Aliens. The cast and crew of the sci-fi sequel, including actress Sigourney Weaver and director James Cameron, will be on hand for a Saturday panel.
"We're actually only a few days off from the actual 30th anniversary, so the timing could not be more perfect," said Aliens producer Gale Anne Hurd. "It's interesting that the film still holds up after all these years. At a time when almost everything we see on screen is a computer-generated visual effect, almost everything in Aliens was created using practical effects."
Beyond all the retrospective revelry, it will be business as usual at Comic-Con, with stars from the most popular TV shows on hand for Q&A sessions, including The Walking Dead, Game of Thrones, Teen Wolf, Gotham, Arrow and The Flash.
On the movie front, Marvel will be back after taking last year off with looks at Guardians of the Galaxy Vol. 2 and Doctor Strange, while Warner Bros. will hype the forthcoming releases of Suicide Squad and Wonder Woman.