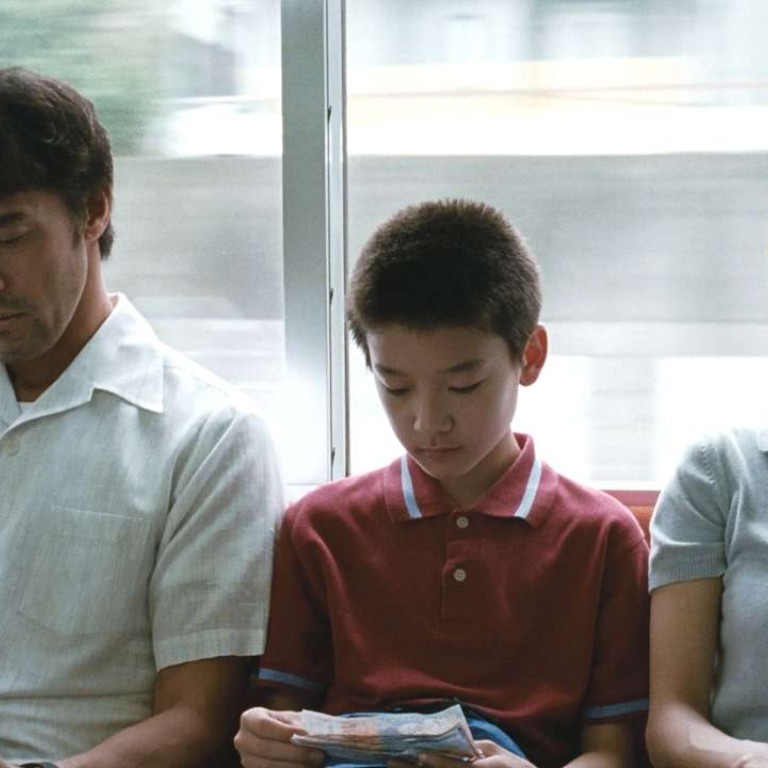 Review

|
Film review: in After the Storm, Hirokazu Koreeda looks at squandered potential
A companion piece to his 2008 humanist masterpiece Still Walking, Koreeda's film resonates deeply with the subtlest hints of family connection
4/5 stars
The regret of failing to live up to one's aspirations has been a defining motif in the work of Hirokazu Koreeda (
Our Little Sister
). While the runaway mother in his child abandonment drama
Nobody Knows
(2004) might have started her errant ways with her failed career as a pop singer, Koreeda's protagonists are often subjected to the shame of letting down their parents' expectations, whether it's to become an avenging samurai (in 2006's
Hana
) or a successor of the family clinic (in 2008's
Still Walking
).
The Japanese auteur's latest film, After the Storm, is a companion piece to Still Walking in more ways than one: not only has he repurposed key shots from that humanist masterpiece for the new film, but Koreeda has again derived his film's Japanese title from the lyrics of an old pop song.

More significantly still, both Kirin Kiki and Hiroshi Abe are back to resume their mother-and-son pairing, although, this time around, the adult son has unwillingly divorced and the family patriarch has recently passed away.
A prize-winning novelist who lost his way after his first book, Ryota (Abe) now works as a small-time private investigator but squanders much of his earnings on gambling, leaving little for the frugal mother (Kiki) he seldom ever visits. While also struggling to pay child support for his ex-wife, Kyoko (Yoko Maki), and their young son, Shingo (Taiyo Yoshizawa), the impoverished Ryota is clearly unable to move on and learn from his own mistakes, regularly spying on Kyoko's dating life as if he's still an awkward teenager.
A slice-of-life drama in which very little happens, After the Storm derives great emotional resonance from the subtlest indications of family ties – or lack thereof.
Amid his petty rivalry with a self-centred sister (Satomi Kobayashi) and his doomed attempt to win back Kyoko, Ryota finds relief, improbably, in his elderly mother's wisecracking. A well-timed typhoon will ultimately put the family under the same roof for one night – another nod to Still Walking. After the storm, it's time for Ryota to start living the rest of his life.
After the Storm opens on July 21
Want more articles like this? Follow SCMP Film on Facebook