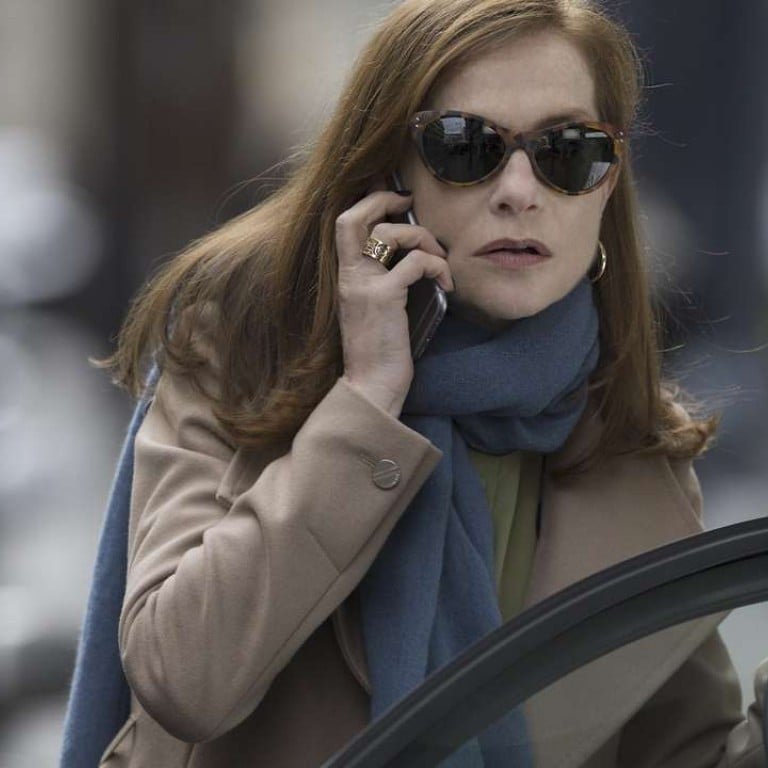 Seven must-see movies at this year's Summer International Film Festival
Opening with a romantic drama from Woody Allen and closing with the first feature in a decade from Paul Verhoeven, the festival presents some of the hottest titles from around the world
Ahead of the much-anticipated Summer International Film Festival, we preview seven of the programme's best new titles.
1. Café Society
There aren't many filmmakers who divide opinions quite like Woody Allen – even if he's been telling the same stories again and again for the better part of two decades. The American director's latest feature, which opened this year's Cannes Film Festival, is another nostalgic melodrama that is as amusing as it is forgettable.
Set in the 1930s, Café Society follows Brooklyn kid Bobby (Jesse Eisenberg) on his Hollywood adventures, and then the aftermath back in New York. While his power broker uncle Phil (Steve Carell) proves to be of little assistance, the plot thickens when Bobby falls for Phil's radiant secretary, Vonnie (Kristen Stewart, continuing her hot streak).
Having previously collaborated on two films (Adventureland and American Ultra ), Eisenberg and Stewart make a well-balanced pair in Allen's romantic drama, which gradually becomes overwhelmed with regret and heartbreak from the yearning of lost love. (August 16, opening film of the Summer IFF)
2. Love & Friendship
After he vividly captured the mores of erudite urbanites in a trilogy of celebrated films (Metropolitan, Barcelona, The Last Days of Disco) in the 1990s, the American writer-director Whit Stillman had gone silent for more than a decade before returning with the 2011 campus comedy Damsels in Distress.
A wonderful storyteller with an eye for the comedy of manners, Stillman has now found a perfect match in Jane Austen. Based on her little-known novella Lady Susan, Love & Friendship proves an unexpectedly funny period piece, anchored by Kate Beckinsale as the newly widowed and deliciously quaint schemer, Lady Susan Vernon.
As she looks for husbands for herself and her daughter, Susan's brief stay at her in-laws' country house will turn out to be alternately courteous and totally preposterous. Stillman's fifth feature is a deadpan comedy of the highest order. (August 17 and 28)
3. De Lan
The best feature winner at last month's Shanghai International Film Festival, this 1984-set drama leaves myriad gaps in its story for the audience to fill in. Three months after his loan officer father disappeared in the mountains of northern Yunnan province, the inexperienced Wang (Dong Zijian of Mountains May Depart ) is convinced into taking up both his job and his sizeable debt.
For his first outing, the young Han Chinese man is tasked with escorting the Tibetan woman of the title (De Ji) back home. Everyone at the remote village claims to be broke when Wang collects payments, and his trouble deepens when he falls for the enigmatic De Lan, who appears sexually available to any man dropping by.
Offering minimal background information about his protagonists, director Liu Jie's coming-of-age tale instead impresses with its mix of ethnic culture shock, as well as more universal mysteries of the human heart. (August 20 and 26)
4. The Summer of Sangaile
While the pleasure of summertime romances rarely resides in their originality, this hypnotically beautiful second feature by Paris-based Lithuanian writer-director Alante Kavaite manages to enthral with its striking cinematography, an ethereal soundtrack, and a pair of raw but surprisingly delicate performances in the lead.
The 17-year-old Sangaile (Julija Steponaityte) is a stunt plane enthusiast struggling to overcome her bouts of vertigo. When she meets the slightly older Auste (Aiste Dirziute), a bohemian fashionista and photographer, during her summer vacation at her family's country house, Sangaile is dragged out of her state of depressed ennui – and the pair's lesbian infatuation is so sensitively rendered you can almost feel their state of rapture and disorientation.
Winner of a directing prize at last year's Sundance Film Festival, the film vividly captures the sometimes ominous, often extremely sensual experience of being young and in love. (August 20 and 27)
5. Hunt for the Wilderpeople
Between co-directing the hilarious vampire mockumentary What We Do in the Shadows (2014) and taking over the reins of a superhero series with next year's Thor: Ragnarok, New Zealand writer-director Taika Waititi has made an unheralded little film that has won over everyone since its Sundance debut in January.
Based on the novel Wild Pork and Watercress, this goofy, picaresque comedy-adventure follows troubled, chubby kid Ricky (Julian Dennison, a real find) and his cantankerous foster dad Hec (Sam Neill) as they accidentally end up as wanted fugitives, on the run in the forest from both authorities and Ricky's fanatical social worker (Rachel House).
A cliché-free charmer that doesn't shy away from loss and suffering, Hunt for the Wilderpeople is also, at its heart, just a simple, tender story of a boy looking to find family love. Don't miss this oddball delight. (August 21 and 29)
6. Six Four
The epic scope of Hideo Yokoyama's bestselling crime fiction is adapted into a meticulously narrated two-part movie by writer-director Toshihisa Zeze. Set in Japan's Gunma prefecture, this unconventional police procedural begins with the case of a young girl's kidnap and murder in the first days of 1989.
With the perpetrator at large and the statute of limitations nearing expiry, the sprawling tale picks up again in 2003 and spins out a maddening web of bureaucratic complications inside the regional police department – coloured by unethical cover-ups and pressure from Tokyo's top brass.
At the heart of it all is the former criminal investigator and current PR officer Mikami (Koichi Sato), whose life is torn between finding his own long-missing daughter and handling an ultra-aggressive press corps. Six Four is an immersive portrait of police and media politics that makes the most of its four-hour duration. (August 23 and 27)
7. Elle
The most controversial film at the Cannes Film Festival in May also happened to be one of its best. An outrageous comedy-thriller which begins with its heroine being violently raped by a masked intruder, this adaptation of Philippe Djian's 2012 novel, Oh…, thrives with Isabelle Huppert's ambivalent performance.
The French actress plays Michèle, who maintains staggering poise after the attack and goes on her own pursuit of the assailant without reporting it to the police. That this victim is a highly successful developer of violent video games, and the daughter of a convicted mass murderer, may or may not help to explain her unusual reactions.
The first feature-length effort in a decade by Basic Instinct director Paul Verhoeven, Elle is a transgressive exercise that is at times more light-hearted than it should have any right to be. Misogynistic or otherwise, it's a far less contentious view to label this a cinematic gem. (August 30, closing film)
Summer IFF runs from August 16 to 30 at various venues. For full programme details, visit www.cinefan.com.hk/
Want more articles like this? Follow SCMP Film on Facebook
This article appeared in the South China Morning Post print edition as: scene stealers