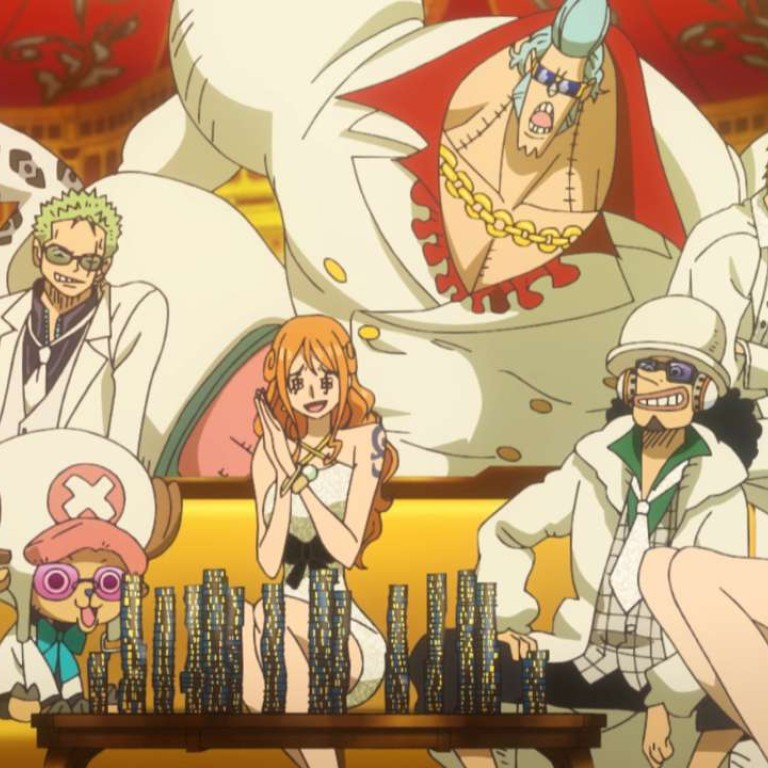 Review

|
Film review: One Piece Film Gold – best big-screen outing yet for Eiichiro Oda's manga
Hiroaki Miyamoto's animated film, the 13th based on Oda's One Piece series, is both comical and thought-provoking
3.5/5 stars
This 13th feature film to be spawned from Japanese manga artist Eiichiro Oda's One Piece series grossed nearly US$11 million during its first two days of release in Japan. It may also be the best film outing yet for one of the world's bestselling manga series. Not only is it punctuated by comical moments, One Piece Film Gold is also surprisingly thought-provoking.
Though the story is obviously fictional, Oda is known to incorporate critical reflections on social issues in his storylines: the World Nobles are obscenely rich aristocrats who own slaves, the World Government which rules the land is blatantly corrupt, and Oda's characters routinely suffer from discrimination, poverty and other forms of social injustice.
The movie follows pirate captain Luffy and his crew as they visit Gran Tesoro, a dazzling entertainment ship that is run like a city. The Straw Hat Pirates are treated like VIPs there and quickly become obsessed with gambling. However, as you might guess, their luck doesn't last long.
Everything aboard the ship is golden and shiny as its owner, Guild Tesoro, has taken the "Goru Goru no Mi", which gives him the power to manipulate gold. But the dark side of the city is soon revealed: child beggars, enslaved workers and a "bottomless hell" to which those who cannot pay their debts are banished, all form parts of Guild Tesoro's sinister plan.
At two hours, Once Piece Film Gold is longer than most animation films. But the filmmakers have done an impressive job of fleshing out the battles and bringing in some surprise characters.
One Piece Film Gold opens on July 28. The version screened in Hong Kong cinemas is in Japanese with Chinese subtitles only
Want more articles like this? Follow SCMP Film on Facebook