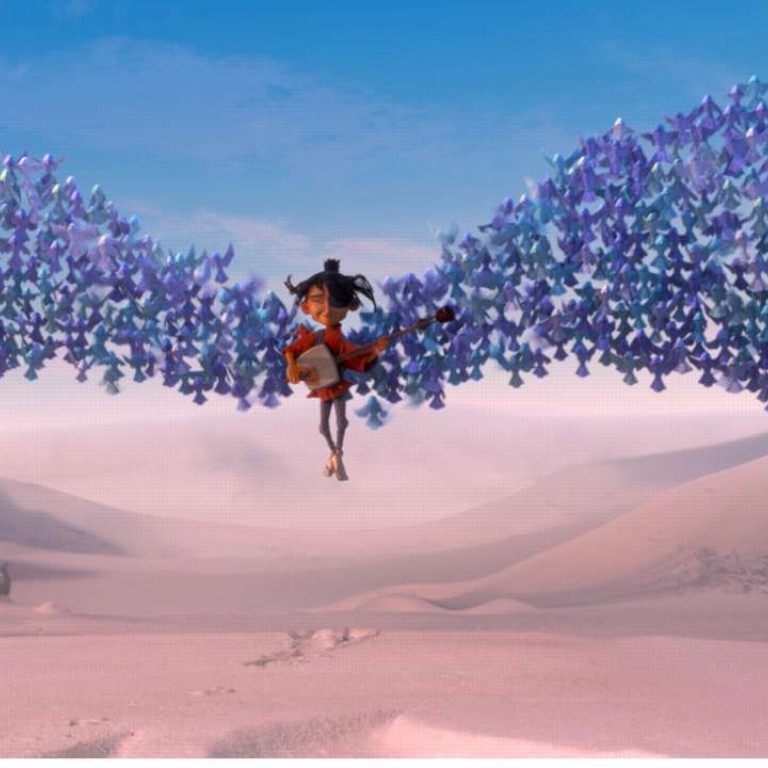 Kubo studio strives to change animation space with originality
Stop-motion studio Laika has built up a reputation for quality to rival Pixar and Disney. Now it just needs to bring in the box-office takings to match
Before Travis Knight dies, he wants his stop-motion animation studio Laika to produce a film in every single genre. Now with Kubo and the Two Strings, out this week, he can tick off the box for "ancient Japanese fantasy buddy epic."
In just 11 years, the independent company has crafted an Oscar-nominated reputation for cinematic excellence on par with the Disneys and Pixars of the cartoon community. But when it comes to box-office success, they're still playing catch-up.
"There is an inherent creative restlessness at Laika where we always want to challenge ourselves," says Knight, the studio's 42-year-old president and CEO who directed Kubo and was the lead animator on the studio's previous three films: the Neil Gaiman adaptation Coraline (2009), horror comedy ParaNorman (2012) and quirky fantasy comedy The Boxtrolls (2014).
That goes for challenging their characters, too. Kubo follows the emotional quest of its title hero (voiced by Art Parkinson), a young boy with a guitar tasked with taking care of his ailing mother. When an old threat arises, and along with it a bunch of creatures and monsters, Kubo goes on a grand adventure to find his father's legendary suit of armour, accompanied by the wise Monkey (Charlize Theron) and warrior Beetle (Matthew McConaughey).
Knight describes
Kubo
as "a film about loss and healing, and underpinning everything, it is a joyous and uplifting and celebratory look at humanity in all its beauty and flaws." It's also a film about family. Knight's mother Penny fostered his love for fantasy fiction, and Travis developed a respect for Asian culture and art on trips to Japan with his father, Nike founder Phil Knight.
The beauty of Laika's signature animation, created using old-school stop-motion techniques with modern computer technology, "separates the studio and what they do," says comScore senior media analyst Paul Dergarabedian. "These are movies that have a different point of view that don't look like your typical animated family fare."
On a deeper level, though, Knight explains that Laika's storytelling is heavily influenced by the interweaving of darkness and light seen in stories such as classic fables, fairy tales, 1940s and '50s Disney movies, and 1980s Steven Spielberg fare.
Yet in an era where some animated movies are watered down for kids, Knight says, his studio refuses to pander and instead wants to challenge youngsters. "We respect that children are smart, sophisticated and can handle things that adults typically don't think they can."
Each of Laika's films have won critical support and garnered Academy Award nominations. Each time, though, they've been edged out by Disney or Pixar.
"It's like Pixar, you know the quality's going to be there with Laika," says Jeff Bock, senior box-office analyst for Exhibitor Relations. "They seem to have everything on their side except for the audiences."
Of the three Laika films, Coraline's garnered the largest domestic total box office with US$75.3 million – a mark Disney's Zootopia almost reached in its first three days of release in March.
Knight wants his movies to be seen by as many people as possible. At the same time, he's not interested in the "templates and formulas" of other animation houses.
"When your focus is franchises and brands, that limits the kinds of stories you can tell," Knight says. "That kind of thing can be good for the bottom line but they're not particularly good for showcasing the diversity of human experience."