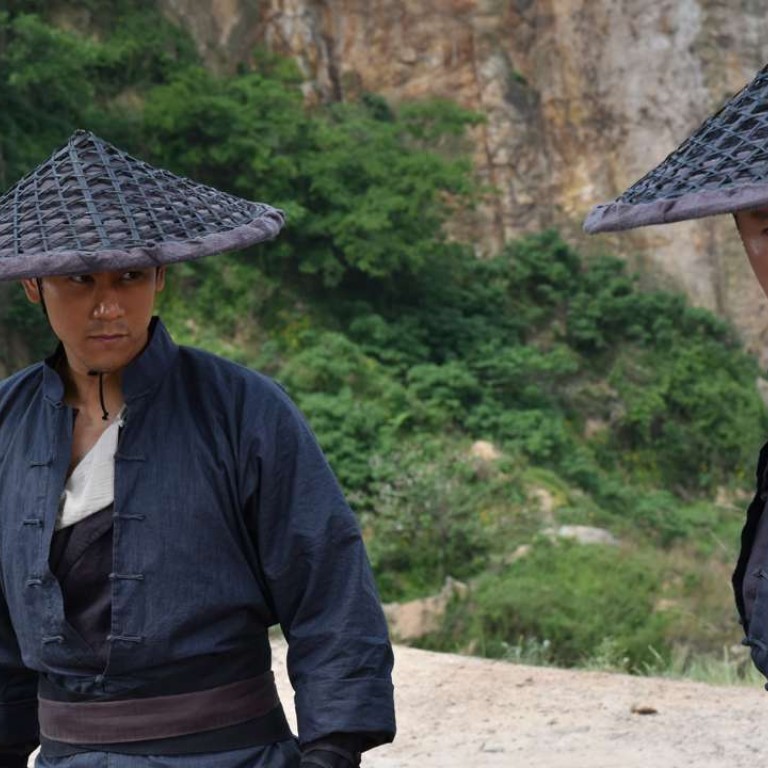 Review
Film review: Call of Heroes – Eddie Peng, Lau Ching-wan in exhilarating wuxia epic
With fights choreographed by Sammo Hung and an unexpectedly deep approach to moral questions, Call of Heroes is simply a cracking movie
4 stars
After paying homage to John Woo's heroic bloodshed movies in his drug-cartel thriller The White Storm almost three years ago, Hong Kong filmmaker Benny Chan Muk-sing has returned with his best film in years in Call of Heroes, a Chinese wuxia epic with obvious echoes to classic spaghetti Western films and Akira Kurosawa's samurai dramas like Seven Samurai and Yojimbo. With Sammo Hung Kam-bo pitching in as action director, the basic good-versus-evil story is instilled with both exhilarating fight sequences and unexpectedly intricate moral quandaries to make for one cracking movie.
Just when the fictional town of Pucheng has sent out its army to the frontline and become virtually unguarded, Cao Shaolun (Louis Koo Tin-lok), the sadistic son of a powerful warlord, comes along to shoot dead three random people, just because he likes it. But as local sheriff Yang Kenan (Lau Ching-wan) readies for the convicted psychopath's imminent execution, Cao's lieutenant Zhang Yi (Wu Jing) arrives with the threat of a massacre – and nearly everyone in town turns around to urge the righteous sheriff and his roster of guards to release Cao and beg for his "forgiveness".
A bystander to these all is the wandering warrior Ma Feng (Eddie Peng Yu-yan), a Toshiro Mifune-esque wild man who was once a blood brother to Zhang but ends up fighting on the side of the good guys. Apart from Cao's murderous spree early in the film, there are few twists and turns to the proceedings, which nevertheless engages with its reverent take on Hong Kong's martial arts tradition. For audiences from Chan's home city, the struggle between pursuing justice and maintaining everyone's livelihood may also strike a particularly resonant chord in these post-Occupy times.
Call of Heroes opens on August 18
Want more articles like this? Follow SCMP Film on Facebook