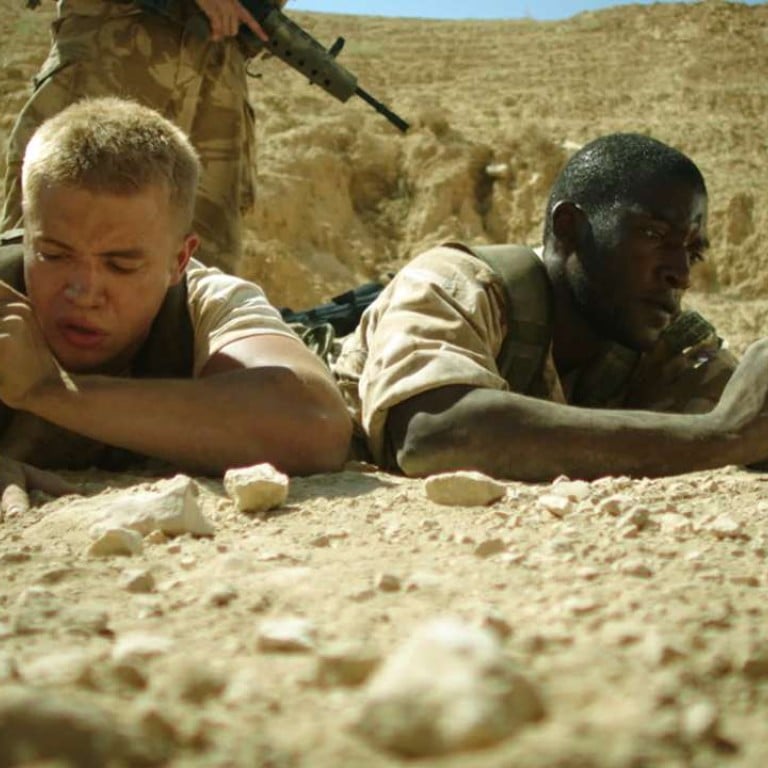 Review

|
Film review: Kilo Two Bravo is a nerve-shredding war drama set in an Afghan minefield
Cast of unknowns and tightly edited script rachet up the tension as story flips from the tedium of army life to stomach-turning carnage
4 stars
Based on a harrowing true story and retold with unflinching poise and skill, Kilo Two Bravo tells the nerve-shredding tale of a unit of British soldiers in Afghanistan who unwittingly wandered into a long-forgotten minefield.
Brutal and banal in equal measure, Paul Katis' debut feature lulls its audience into a false sense of security, documenting the day-to-day tedium of army life at a remote checkpoint in Helmand Province. The men make small talk, tease and jibe each other, while throwing out applaudably random references to the likes of Coronation Street. And then the violence begins.
Looking for a short cut between two hills, a three-man patrol ducks into a dried-up riverbed, only for one to step on an anti-personnel mine. As the others move in to help, more mines go off and the scene quickly descends into stomach-turning carnage.
The painful irony of their situation is that the mines were not even laid by the Afghans, but by Russian forces during their invasion of the region decades earlier. These men are fast becoming casualties of a war that has been over for years, only highlighting the ongoing consequences of military operations overseas, while questioning Allied foreign policy in the process.
Shot on location in Jordan, the film – released as Kajaki in Britain – is gorgeously shot, tautly edited and exceptionally performed. By casting unknowns, Katis only ratchets up the tension more, leaving his audiences breathless throughout, unable to second guess who might make it out alive.
Kilo Two Bravo opens on August 25
Want more articles like this? Follow SCMP Film on Facebook