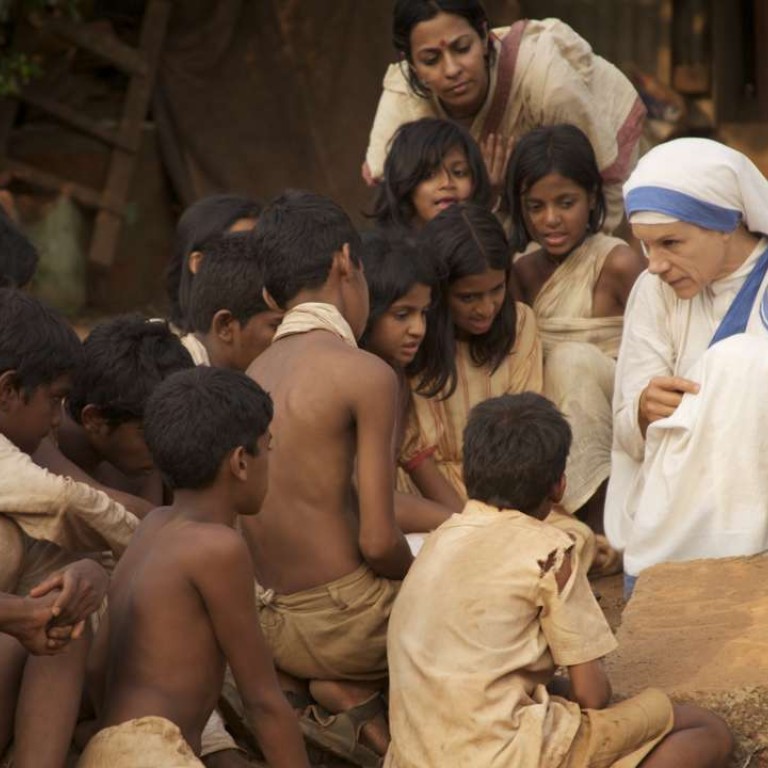 Review

|
Film review: The Letters – meek and stereotypical biopic on Mother Teresa
Story of Mother Teresa's decades of serving the poor in the slums of Calcutta is all a bit too nice and avoids any controversies and her own idiosyncrasies
2.5 stars
A hagiography in the literal sense of the word, The Letters is an attempt to bring the case for Mother Teresa's canonisation back into the public eye. The nun, who died in 1997, has one miracle attributed to her, but needs two for the Catholic church to reopen proceedings to designate her a saint. As such, it's a bowdlerised biopic which fails to mention any of the controversies that dogged Teresa and her organisation, The Missionaries of Charity.
Directed by William Riead, whose TV background shows throughout, the film presents a meek and mild story which emphasises a cloying niceness, and even brings a rosy hue to the extreme suffering of the poor in India. Pleasant even the midst of deathly poverty, it plays out like a morality play for children. Only a studious performance by British actress Juliet Stevenson – an atheist – as Teresa makes it watchable.
The letters of the title, which were written by Teresa and sent to a priestly confidante (played in the film by veteran actor Max von Sydow), apparently talk about a troubled relationship with her god, and express a sense of being abandoned by him. But that's not in evidence here. Riead's simplified version reduces this complex character to the stereotype of a kindly woman who feels she is serving her god by helping others.
Teresa was that, for sure, but this portrayal ignores the inner conflicts, idiosyncrasies – she believed physical suffering was a positive thing, for instance – and political know-how that made the real nun's life story so fascinating.
The Letters opens on August 25
Want more articles like this? Follow SCMP Film on Facebook