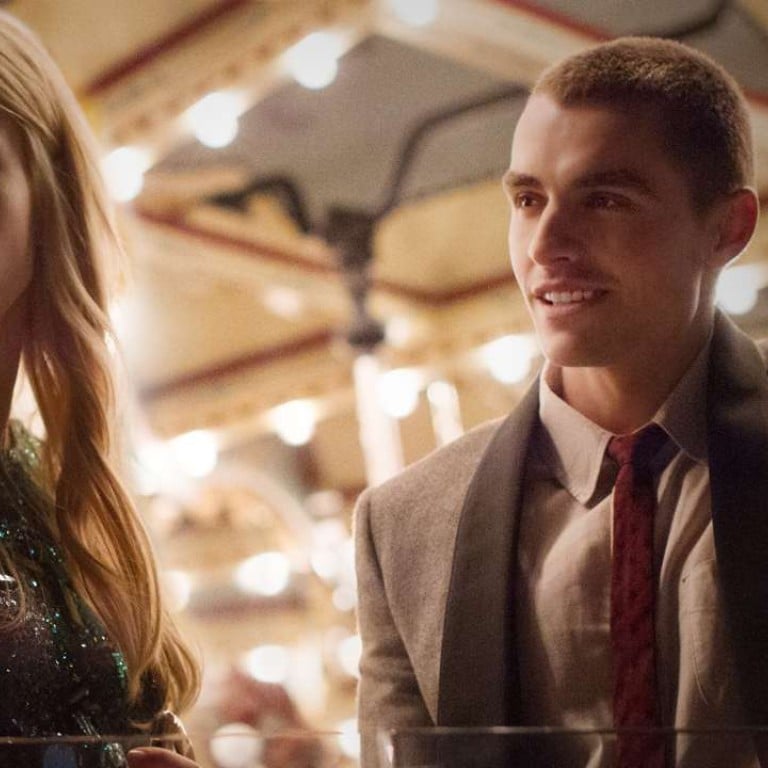 In Nerve, Dave Franco and Emma Roberts explore darker side of social media
Techno thriller about truth-or-dare online-reality game that starts out fun but turns deadly a metaphor for the way social media is taking over people's lives, says actress
Dave Franco wasn't the biggest fan of social media before, and after starring in the techno thriller Nerve, the actor didn't want to exactly become a Twitter or Snapchat master.
"I think a lot of people will walk away and analyse how they use social media," says Franco, who stars with Emma Roberts in the new film. "And maybe they'll think back on times when they were really mean to other people and they'll hopefully stop doing that."
Directed by Catfish filmmakers Henry Joost and Ariel Schulman, Nerve stars Roberts as Vee, a high school student who gets involved in playing an online-reality game that involves truth-or-dare situations. She pairs up with a fellow user named Ian (Franco) and both learn that what started out as an enjoyable lark becomes deadly the more they play.
"It felt like an original take on social media and how it's kind of taking over our lives," says Roberts, 25, whose character's arc goes from being the girl next door to riding on the back of a motorcycle down Manhattan's Park Avenue at 4am.
"It was fun to do those stunts and see Vee find her bravery a little bit, even though it leads her to a dark place."
What Franco, 31, loves about Vee and Ian is that they feel like real people. "She is a shy girl but she also loves Wu-Tang and knows how to rap," he says. "I didn't want to fall into the archetype of the brooding, mysterious guy who takes himself too seriously. I wanted to have a little more fun with it."
When Nerve started filming last year, Periscope was becoming the social media app of the moment. Now, Franco sees the Nerve game in the film sharing more than a few similarities with the augmented-reality phenomenon Pokemon Go – and not always good ones.
"There are all these stories of these peoples being lured to places for Pokemon and then getting mugged," Franco explains. "It starts off as this fun scavenger hunt-type game and it's very light. What could possibly go wrong? And then people find ways to manipulate the game and take advantage of it and start doing bad things to each other."
In their own social media lives, Franco has only an official Facebook page and Roberts is on Twitter and Instagram. And with the latter, she tends to ignore the comments.
"I try not to look at that too much, because you can get sucked down the rabbit hole with that, for sure," says the actress. What she's most bothered by is how "anyone can say whatever they want about anybody, and the line between what's true and what's not becomes extremely blurred."
Franco sees the way people are much more willing to be cruel to each other when they're hiding behind a computer screen, and it's why he's not increasing his cyber-footprint anytime soon.
"It makes me sad," Franco says. "I've surrounded myself with people that I love, and I don't want to invite strangers to say horrible things to me every day."
Nerve opens on September 1
USA Today