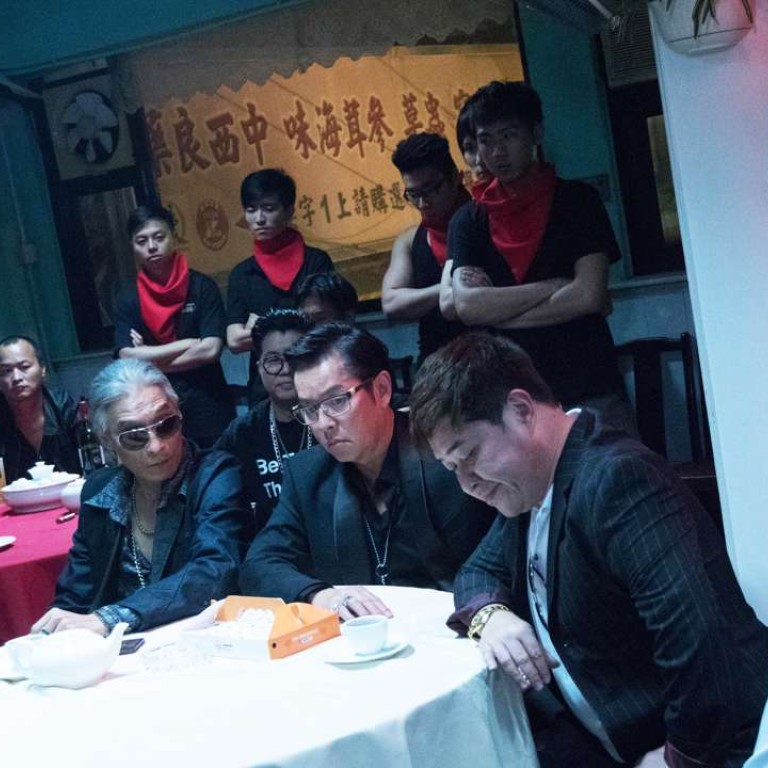 Review

|
Film review: Fooling Around Jiang Hu – insipid gangster parody
Canto-pop star Alan Tam is wasted in this unfunny, uninspired disaster of a film, which can best be described as a series of largely pointless skits
1.5 stars
A gangster parody so utterly uninspired that it would make you long for the good old days of generic triad flicks, Fooling Around Jiang Hu has – among its many sins – wasted a rare star turn by 1980s Canto-pop icon Alan Tam Wing-lun in a laugh-free non-story that could best be described as a series of mostly pointless skits. Only heaven knows what has happened to the comedic wit of veteran screenwriter Lam Chiu-wing, who scripted and directed this disaster of a film.
Tam plays the peace-loving Golden Alan, who was implausibly forced to give up his singing ambition to become the leader of a triad society some 20 years ago. The triad's second-in-command, Dragon (Jordan Chan Siu-chun, again selling out his Young and Dangerous image), is now scheming with his wife (Christine Ng Wing-mei) to take over. But all Alan cares about is to reunite with the girlfriend (Jaime Chik Mei-chun) he lost touch with all those years ago.
From the film's closing-credits blooper reel, it's apparent that there are many characters and plot lines that have been left out from its 86-minute duration. Ironically, what is retained – including an unconvincing romance between Babyjohn Choi Hon-yick's flamboyant thug and Jacky Cai Jie's social worker – often plays like half-developed sketches that neither entertain nor build up tension. Surprisingly, the self-deprecating act by Tam turns out to be one of the film's few saving graces.
For a much more effective parody on the genre clichés of Hong Kong triad movies, look no further than the 2010 comedy Once a Gangster, directed by Felix Chong Man-keung. Also starring Chan in a leading role, that was arguably the film which put the final nail in the coffin of the Young and Dangerous series. Fooling Around Jiang Hu, by comparison, is no more than a clueless farce.
Fooling Around Jiang Hu opens on September 1
Want more articles like this? Follow SCMP Film on Facebook