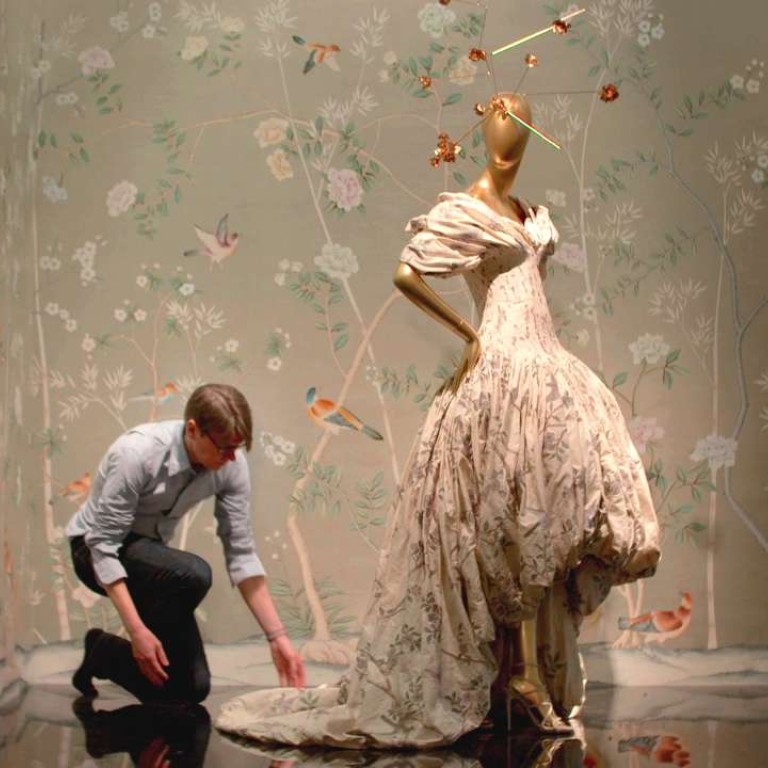 Review
Film review: The First Monday in May goes behind the scenes at the 2015 Met Gala
Documentary recalls China Through the Looking Glass, the Metropolitan Museum of Art's exhibition of Chinese fashion, and shows Vogue's Anna Wintour planning its A-list fundraiser
3.5 stars
Fashion's status as a legitimate art form and the influence of Chinese art on Western designers are explored in Andrew Rossi's engrossing documentary about the staging of the Metropolitan Museum of Art's record-breaking 2015 show, "China: Through the Looking Glass".
The exhibition threw a rare spotlight on the museum's maligned Costume Institute, giving curator Andrew Bolton the opportunity to show classic collections from designers like John Galliano and Jean Paul Gaultier, while also acknowledging China's rich cultural heritage.
As the show's artistic director, Hong Kong filmmaker Wong Kar-wai not only guarantees knockout aesthetics but also helps the museum dodge cultural landmines such as placing images of Buddha next to Mao Zedong.
Wong must also serve as a buffer between China's own cultural delegation, who prove fiercely uncooperative towards a show they perceive as unnecessarily fawning over China's ancient history.
The film also follows
Vogue
editor Anna Wintour as she plans The Met Gala, the glittery A-list fundraiser that coincides with the show's opening night.
However, the exploits of Wintour and her menagerie of panderers feel cosmetic and overly manufactured; they are far less interesting than Bolton's genuinely heartbreaking ordeal.
Bursting at the seams with celebrity appearances and day-to-day drama, the appeal of
The First Monday in May
should reach far beyond the style-savvy and fashion-conscious. Edited with vim, compassion and a rapier wit, Rossi leaves us in no doubt that fashion – and perhaps even event curation – is the work of true artists.
The First Monday in May opens on September 8
Want more articles like this? Follow SCMP Film on Facebook