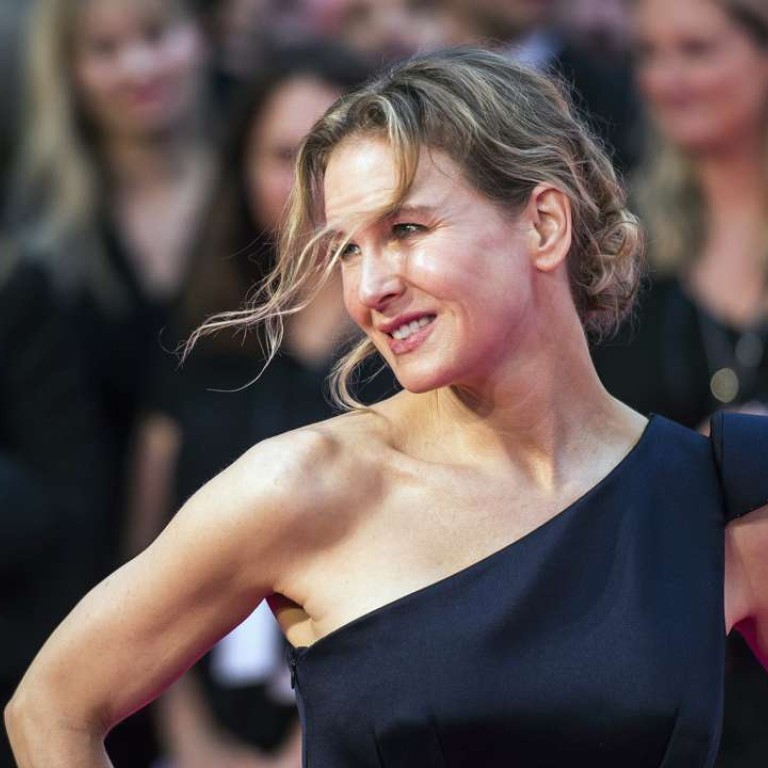 Renée Zellweger mulls fourth Bridget Jones film at Baby's London premiere
It's been a long time between chardonnays for Bridget Jones, but stars of the latest instalment in the popular franchise have hinted they'd be open to another sequel
The stars of Bridget Jones's Baby took to the pink carpet on Monday for the film's London premiere, contemplating shooting another episode in the misadventures of cinema's most hapless singleton.
Crowds gathered in Leicester Square to catch a glimpse of the cast of the third Bridget Jones film, in which Renée Zellweger plays the disaster-prone, chardonnay-swigging heroine.
Ahead of the screening Zellweger suggested she would be open to a fourth film in the series.
"I think it would be interesting perhaps to watch her improvise through the next stages," she said. "If these guys show up," she added, gesturing to co-stars Colin Firth and Patrick Dempsey who play the heroine's love interests.
Firth said he would be interested in shooting another film, while Dempsey suggested the latest episode may not be the last in the Bridget Jones series.
"It would be nice to see Bridget growing and living her life. There hasn't been another character like that where you're growing up with her," he said.
The new film opens more than a decade after Bridget broke up with her long-time object of desire, Mark Darcy, played by Firth. In that time she has pulled herself together and climbed the corporate ladder to become an award-winning television news producer.
Gone are the mountains of self-help and diet books, with her bedside table now heaped with heavyweight political tomes and biographies of Russian leader Vladimir Putin.
But Bridget, the hugely popular creation of British journalist Helen Fielding, still finds herself alone on her 43rd birthday crying into a bottle of white wine to Celine Dion's All By Myself.
Yet, as the title of the film suggests, she is not going to be alone for long.
Bridget finds herself pregnant after falling into bed with Darcy shortly after a muddy and drunken tryst with a handsome American internet billionaire at a music festival.
The only problem is that Bridget – thanks to a packet of out-of-date dolphin-friendly biodegradable condoms – is not quite sure which one of them is the father.
"Bridget is eternally optimistic, self-effacing and finds humour whenever facing adversity," says 47-year-old Texan Zellweger, who again reprises her almost flawless British accent. "She's perfectly imperfect, and that's what people relate to in her."
Written by Fielding with actress Emma Thompson (who also stars as Jones' gynaecologist) and Borat and Brüno screenwriter Dan Mazer, the film is the third in the Bridget Jones trilogy. Sharon Maguire – who directed the first instalment – returns to the helm.
Maguire says that despite the long wait for the trilogy to be completed, there was no question of getting another actress to play the lead.
"You simply can't make Bridget without Renée," she says.
It is a sentiment echoed by producer Eric Fellner. "Renée is the greatest comedienne of her generation. On top of that she's also a brilliant actress," he says.
"Now she owns this character, and it's impossible to envisage anyone else playing her."
Maguire, who came to motherhood late herself, says Bridget Jones has become a huge hit worldwide "not just because of the comedy but because people identified with Bridget's fear of loneliness. It's a universal fear, and one that's still a prominent theme in the character's journey."
The weight-obsessed, perpetually hungover character first appeared in a column in The Independent newspaper in 1995 before Fielding wrote a series of bestselling books.
Bridget Jones's Baby opens on September 15