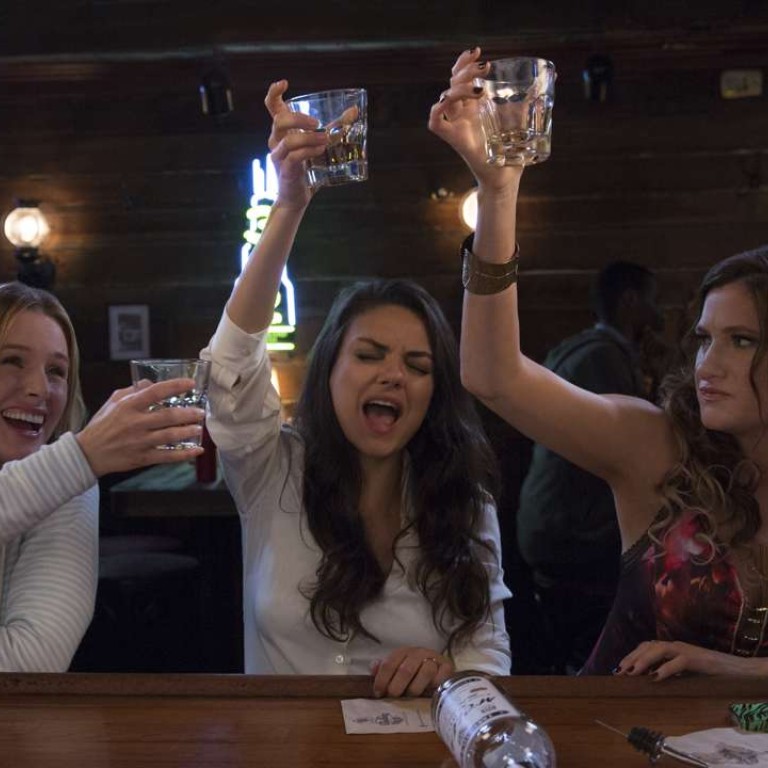 Review
Film review: Bad Moms – Mila Kunis, Kathryn Hahn and Kristen Bell redo female empowerment
Mild flirting, childish drinking, and moderate swearing are hardly the best way for mums to pep up their humdrum lives in what is simultaneously a crude yet conservative film with no real storyline
2 stars
If Bad Moms is anything to go by, the route to female empowerment is getting drunk (which women already do), using bad language (which women already do), and wasting a good deal of time scheming to take over the local school's parent-teacher association (which hopefully nobody does). Such low aspirations would no doubt drive Thelma and Louise, the redoubtable heroines of Ridley Scott's 1991 female empowerment movie, into a murderous frenzy.
Written and directed by the men behind The Hangover films, Bad Moms is a kind of reverse male fantasy which shows a group of mums getting out of order – but not too out of order – to pep up their humdrum lives.
Mila Kunis plays a young mother who kicks her husband out when she finds him having an online affair. Annoyed by her overindulged kids, she hooks up with a crude and drunk single mother (Kathryn Hahn) and a downtrodden friend (Kristen Bell) to plot the downfall of snobby school super-mum Gwendolyn (Christina Applegate). There is some partying, the frequent use of the word "dick", and not much of a storyline. The film's only redeeming feature is its uncontroversial message that mums need time to relax and let off steam.
In spite of its crudity, Bad Moms shows just how conservative mainstream filmmaking has become. Whereas Thelma and Louise go on the run as a metaphor for escaping a male hegemony, this lot think that mild flirting, childish drinking, and moderate swearing is the best way to improve their lot. Mums of the world deserve better.
Bad Moms opens on September 8
Want more articles like this? Follow SCMP Film on Facebook