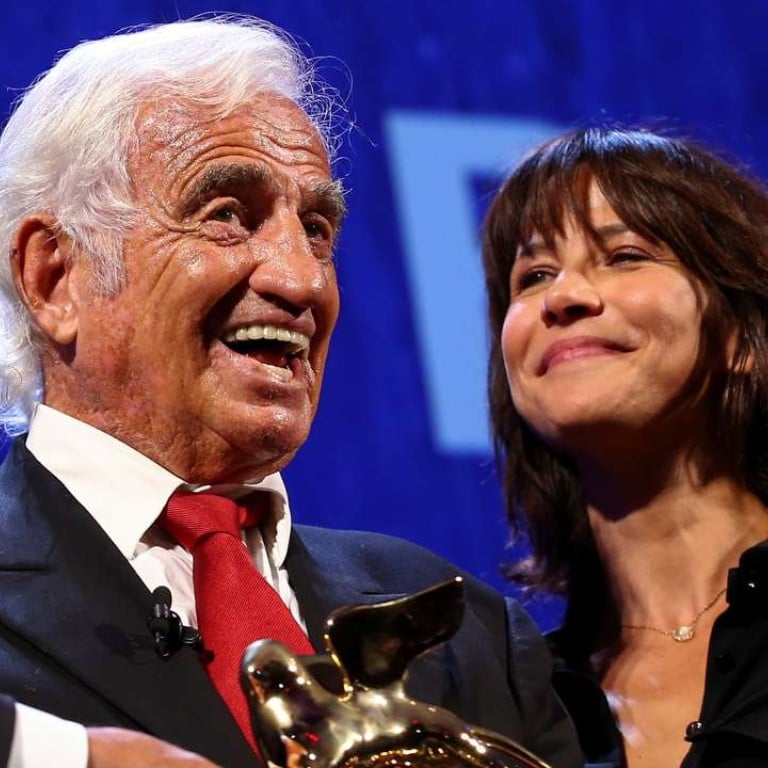 French actor Jean-Paul Belmondo says he's done all he ever wanted in life
Charismatic 83-year-old who was equally at home in action and art-house movies receives standing ovation at Venice Film Festival as he accepts Golden Lion lifetime achievement award
Veteran French actor Jean-Paul Belmondo says he has done everything he wanted in life.
Before accepting the Venice film festival's Golden Lion for lifetime achievement on Thursday, the charismatic 83-year-old said: "I would say I've done everything I wanted to. I love the sun. I love the sea, [there you are]."
Belmondo, known for movies such as the 1964 hit L'Homme de Rio (That Man from Rio), received a long standing ovation as he walked on stage, leaning on a cane, to receive the coveted award. Of the Golden Lion, he said: "It's a great feeling, I'm very happy and really honoured to be here in Venice."
Belmondo said he hadn't always known he wanted to be an actor. As a young man, the Frenchman trained to become a professional boxer, but then got involved in theatre, from where his acting career took off, lasting more than half a century.
While he has done a lot of work in French art-house cinema, many think of him today as a star of action films, where he almost always insisted on doing his own stunts.
Asked which of the two he preferred, he said there was time for both.
"I had fun doing both types of roles. Both are good. One day you laugh and the next day you cry, that's how it is," he said.