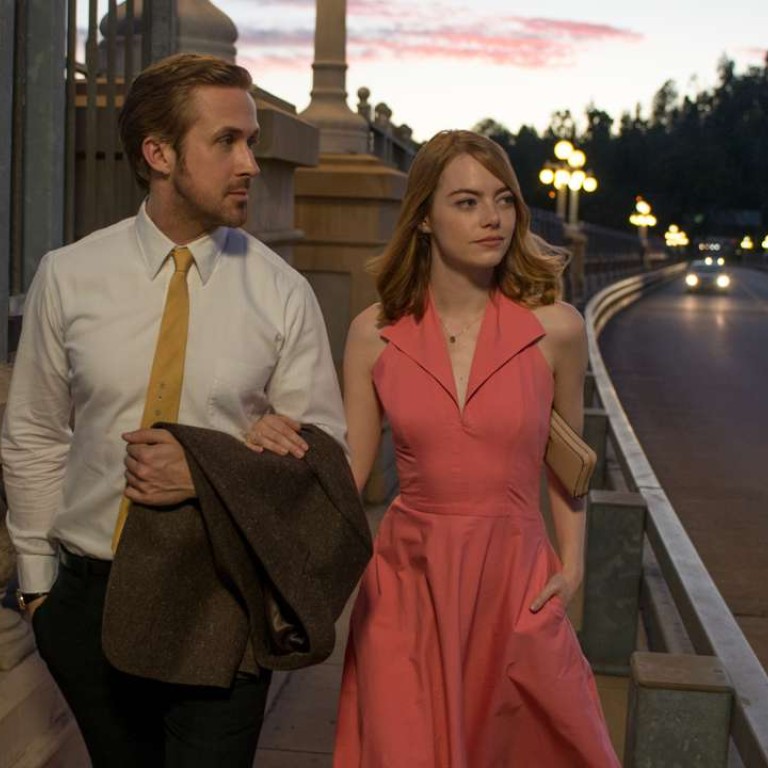 Best of Venice 2016: La La Land, Arrival, Jackie, and that four-hour black-and-white Golden Lion winner
Alberto Barbera pulls off another successful festival with a mixture of documentaries, art-house and A-list films starring the likes of Natalie Portman, Emma Stone, Jake Gyllenhaal, Denzel Washington and Chris Pratt
You have to wonder if Alberto Barbera, the artistic director of the Venice Film Festival, has a crystal ball locked away. In the past three years, he has managed to programme
Gravity
,
Birdman
and
Spotlight
– three films that went on to claim multiple Oscars. So all eyes were on this year's opener,
La La Land
, the new film from
Whiplash
director
Damien Chazelle
, to see if Barbera's prophetic picks were once more on song.
It would seem so. An old-school tribute to the Hollywood musical, Chazelle's breezy, brilliant film about an aspiring actress (Emma Stone) and a jazz-loving pianist (Ryan Gosling) is a sure-fire contender for awards in the coming months, bursting with vitality and imagination. Certainly, the Sam Mendes-led jury thought so, bestowing Stone with the best actress prize. It was the perfect way to kick off the festival's 73rd edition.
After some tough years, duking it out with rival North American festivals Telluride and Toronto, Venice feels healthy again. The festival area is now complete – with a spanking new cinema that, from the outside, looks like a gleaming red cube. Even the annual problem of the festival tailing off, as industry folk head to Toronto, was addressed to a degree, proceedings closed with Antoine Fuqua's high-profile remake The Magnificent Seven, bringing Denzel Washington and Chris Pratt to the Lido.
Fortunately, Barbera has maintained a healthy balance between A-List and auteurs – with new films unveiled from such respected European directors as Francois Ozon (
Frantz
) and Emir Kusturica (
On the Milky Road
). With Venice more rarefied than the product-driven Toronto, you suspect Barbera being secretly pleased that the jury saw fit to
reward Filipino director Lav Diaz with the coveted Golden Lion
for his four-hour tale of wrongful imprisonment and revenge,
The Woman Who Left
.
While that marked a triumph for the art-house, the official competition featured a strong line-up of Hollywood films, the most ambitious being Denis Villeneuve's Arrival. With the director currently shooting the sequel to Ridley Scott's classic sci-fi Blade Runner, this felt like an excellent warm-up – a highly thoughtful tale of a global alien landing. Amy Adams plays a linguistics professor called in to communicate with the creatures – seven-legged squid-like "heptapods" that talk, quite literally, in circles. A film to grapple with.
Although Arrival was ignored by the jury, Adams also pitches up in fashion designer Tom Ford's Nocturnal Animals, which claimed the Grand Jury Prize. Like Diaz's film, vengeance looms large in this two-tiered tale of a writer (Jake Gyllenhaal) and the Texas-set crime novel he pens and sends to his ex-wife (Adams). Excerpts from the book play out, when a family man (also Gyllenhaal) faces a nightmare as his wife and child are abducted by three violent rednecks.
While Gyllenhaal and Aaron Taylor-Johnson (as the chief antagonist) were both strong, I found the experience largely deadening, as the frequent cross-cutting between reality and fiction becomes increasingly exasperating.
Another love-it-or-hate-it was The Bad Batch, by Ana Lily Amirpour, who made A Girl Walked Home Alone at Night. Featuring cannibals, amputation and Keanu Reeves in a mobile boom box, it has all the makings of a cult midnight movie – but never manages to quite stitch it all together.
More palatable was Pablo Larrain's
Jackie
, a highly intelligent and adeptly assembled study of the immediate aftermath of president John F. Kennedy's assassination as seen through the eyes of the first lady.
Played by Natalie Portman – another performance, alongside Emma Stone, destined for the Oscar mix – Jackie Kennedy must endure her own personal hell as the nation mourns. From shipping his body back home from Dallas, her clothes still splattered in his blood, to telling her children that their father is never to return, it's an emotive watch.
The highest profile Chinese entry came in the Orrizonti strand: Wang Bing's 150-minute documentary Ku Qian (Bitter Money). The director clearly holds an affection for Venice; his 2010 feature The Ditch played as the surprise film here while his 2012 non-fiction tale Three Sisters was awarded a prize. This latest effort follows a disparate group of young men and women, working gruelling hours in the garment business in Huzhou in eastern China.
With this area home to some 18,000 backstreet sweatshops, Wang allows his camera to settle on just a handful of the 300,000 workers said to be employed in the city. Flush with long takes, as the camera quietly shifts attention between characters, what emerges is a disturbing picture of desperation, illness, violence and unhappiness, as people live hand-to-mouth in cramped conditions with barely any time for recess or recovery.
Another documentary that played well was Andrew Dominik's black-and-white 3D film One More Time with Feeling. Shot around the recording of Nick Cave and the Bad Seeds' latest album, Skeleton Tree, it's far more than just a making-of – with Cave and his wife Susie addressing the tragic death of their son Arthur, who fell to his death in 2015 while on LSD. Exploring issues of creativity and trauma, it's a heartbreaking piece – one that any fan of Cave's music would be advised to seek out.
Dominik's film helped mark a strong year for Australian cinema. Hounds of Love proved a relentlessly grim but compelling tale from debut director Ben Young. Set in Perth in the 1980s, it tells of a suburban serial killer couple (Emma Booth, Stephen Curry) who prey on young teenage girls. While this is fictional, it's every bit as harrowing as fellow Aussie Justin Kurzel's Snowtown – and Young shows similar skills when it comes to building atmosphere and horror without resorting to gratuitous imagery.
Playing out of competition, 10 years on from Apocalypto, Mel Gibson marked his return to directing with Hacksaw Ridge, a straightforward but stirring war film. If the actor-filmmaker hadn't already coined the title Braveheart for his 1995 Oscar-winner, it would've been an apt description for this biopic about Desmond Doss (Andrew Garfield), an American solider who became the first conscientious objector to win the Medal of Honour during the second world war.
Another veteran director returning to the fray was Emir Kusturica. His first movie in eight years, since his documentary about footballer Diego Maradona, On the Milky Road will feel familiar to fans of the Serbian-born director. Kusturica himself plays a milkman in love with the wrong woman (Monica Bellucci) amid the Balkans war. But that's just the bare essentials of a ramshackle film that features a CGI snake, a clock that bites and exploding sheep.
Almost polar opposite was Ozon's Frantz, a supremely controlled post-first world war melodrama about a Frenchman (Pierre Niney) who arrives in Germany to meet with the parents and fiancée of a slain soldier he befriended. Based on a Maurice Rostand play – previously made by Ernst Lubitsch as 1932's Broken Lullaby – it's Ozon's best for a while, shifting between black and white and colour as emotions rise and fall. And just maybe Venice has found another Oscar contender.
Want more articles like this? Follow SCMP Film on Facebook
This article appeared in the South China Morning Post print edition as: the lido shuffle