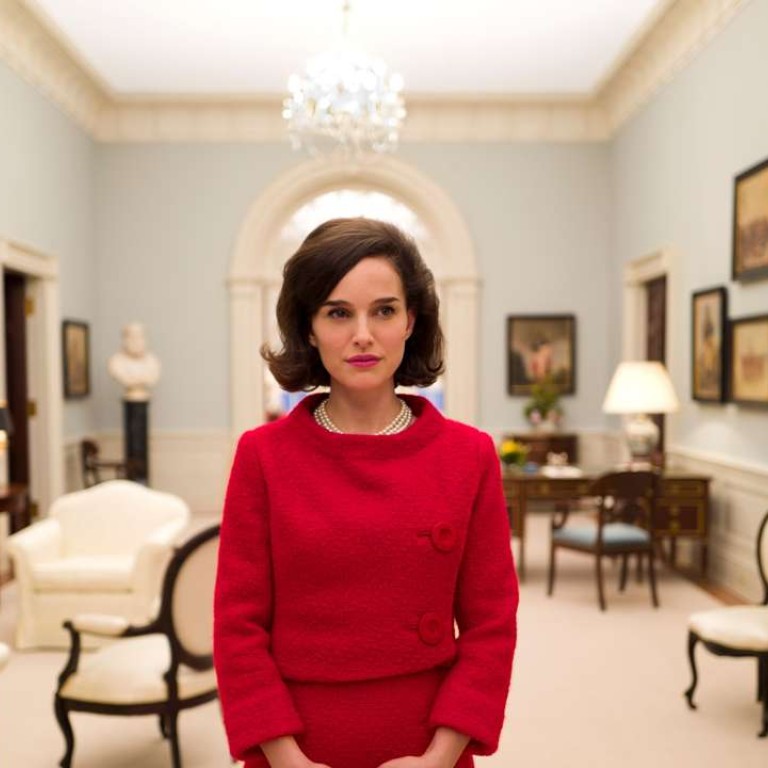 Natalie Portman's Jackie Kennedy film to get Oscars season release in United States
Jackie, Chilean director Pablo Larrain's English-language debut, has been the most hotly pursued film since its Venice debut last week, and its early release will catapult Portman into Academy Awards contention
The Jackie Kennedy biopic Jackie, starring Natalie Portman, has been acquired by Fox Searchlight, which plans to push the film directly into the Oscars season.
Searchlight announced the acquisition on Tuesday shortly after the Pablo Larrain-directed film played at the Toronto International Film Festival. Though the market has been quiet in Toronto, Jackie has been the most hotly pursued film since its Venice Film Festival debut last week. The film cuts between the events surrounding the assassination of John F. Kennedy and other moments in the first lady's life.
Fox Searchlight will release the movie in the US on December 9, and it's widely expected to catapult Portman into the best-actress Oscar race. Fox's specialty division is an awards season regular that has ushered many films into the Academy Awards, including best-picture winners 12 Years a Slave and Birdman , as well as Portman's own Black Swan , which won her best actress.
Searchlight's other autumn release, Nate Parker's slave revolt drama The Birth of a Nation, had been seen as the studio's horse in this year's Oscar race. But that film's awards hopes have been badly damaged by a rape accusation from Parker's past. In Toronto, Parker deflected questions about the case in a press conference.
"Pablo Larrain's Jackie is a daring, one-of-a-kind cinematic portrayal of a beloved icon," said Fox Searchlight Pictures presidents Nancy Utley and Stephen Gilula in a statement.
Movies aren't often acquired in Toronto and so quickly put into cinemas. Usually they open sometime the following year. But Fox Searchlight has managed it before; in 2008, it picked up Darren Aronofsky's The Wrestler, and led it to Oscar nods for both Mickey Rourke and Marisa Tomei.