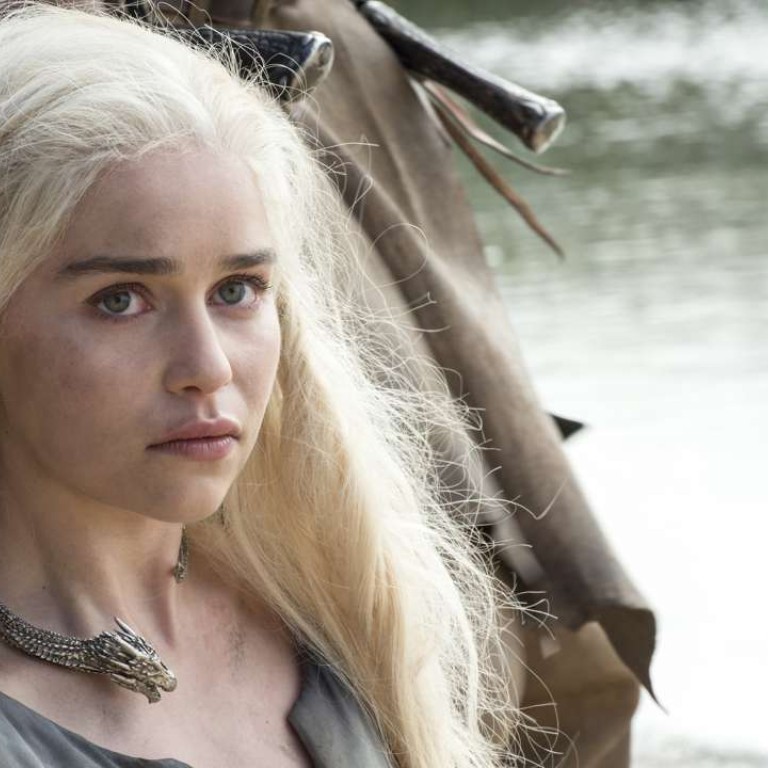 Can Game of Thrones make TV history this weekend?
The fantastic dynastic epic might surpass the sitcom Frasier as winner of the most Emmy awards for a narrative show since they were established in 1949
Fantasy epic Game of Thrones is poised to make television history at the 68th Emmy Awards on Sunday by becoming the most decorated fictional show since the awards began.
The HBO series picked up nine statuettes at last weekend's Creative Arts Emmys, which reward artistic and technical achievement, giving it a total haul over the years of 35 – more than any other drama series.
But Sunday's glitzy ceremony in downtown Los Angeles – television's equivalent of the Oscars, when the Emmys in top categories are handed out – could see it pass the 37 won by long-running sitcom Frasier.
That would make it the most-awarded narrative series since the first Television Academy prize-giving in 1949.
HBO's saga about noble families vying for control of the Iron Throne is up for awards in five major categories on Sunday, including its sixth consecutive nod for outstanding drama.
Three of its stars – Lena Headey, Emilia Clarke and Maisie Williams – dominate the supporting actress category, while Peter Dinklage could win a third supporting actor trophy, but faces competition from co-star Kit Harington.
The show also has nominations in the writing and directing categories.
"I think Game of Thrones will be a big winner on Emmy night," says Debra Birnbaum, executive editor for TV at entertainment industry magazine Variety.
"With all the nominations it has in those five categories, it's going to take home at least three trophies, and break the record."
The all-time Emmy league table – which includes non-fiction – is topped by NBC comedy sketch show Saturday Night Live, with 48 awards.
Game of Thrones, which took a record-breaking 12 statuettes last year, may have its date with history to enjoy, but it won't necessarily be the big winner of the night.
FX's hotly tipped The People v. O. J. Simpson: American Crime Story has 13 nominations – more than any other show – in seven categories, having already won four technical Emmys.
"It has a lot of momentum going into Emmy night, and it's certainly a favourite in the limited series category as well as best actress for Sarah Paulson," says Birnbaum.
She also said FX's acclaimed spy drama The Americans could pull some surprises at Sunday's ceremony, which will be hosted by comedian Jimmy Kimmel.
"It's a critical favourite, for sure, and it built up a lot of goodwill after all the nominations. Matthew Rhys and Keri Russell might emerge with upset wins in the lead actor and actress categories."
Several hotly tipped shows are conspicuous by their absence this year, including CBS's The Good Wife, which was shut out of best drama honours although it has a nomination for writing.
Critics were surprised when Netflix's prison comedy drama Orange is the New Black failed to pick up a single nomination.
Empire, Fox's melodrama about family feuds in a musical dynasty, picked up just one nomination despite its success with TV viewers, 17.6 million of whom tuned in to watch the first season finale.
That nod went to Taraji P. Henson in the best actress in a drama category for her portrayal of family matriarch Cookie Lyon. Henson would be only the second African American actress after Viola Davis last year to pick up the prize.
Davis is nominated in the same category for her work on ABC's How to Get Away with Murder.
The Television Academy's 19,000 members were given two weeks in June to sift through a crowded field of more than 8,000 entries from shows aired during the previous 12 months across 113 categories.
The most star-studded category is perhaps lead actor in a limited series or TV movie, which includes six-time Emmy winner Bryan Cranston, who has received rave reviews for anchoring HBO's Lyndon B. Johnson biopic All the Way.
Benedict Cumberbatch, Idris Elba, Cuba Gooding Jr, Tom Hiddleston and Courtney B. Vance are also nominated.
Downton Abbey, which picked up eight nominations last year but won only for hairstyling, marks its final season with a fourth nomination in the prestigious outstanding drama category among others. It already has two Creative Emmys in the bag.
In the battle of the networks, perennial favourite HBO leads the nominations, with a reduced tally compared with last year, but the biggest early success story has been Fox's FX subsidiary, which got 56 nominations, a new record for a basic cable company.
"It's fantastic. It's great for us and great for the shows that were singled out and we're thrilled about it," says Nick Grad, FX's president of original programming.
ABC's four-hour Emmys coverage will begin on Monday at 6am Hong Kong time – which is 4pm on Sunday in Los Angeles.