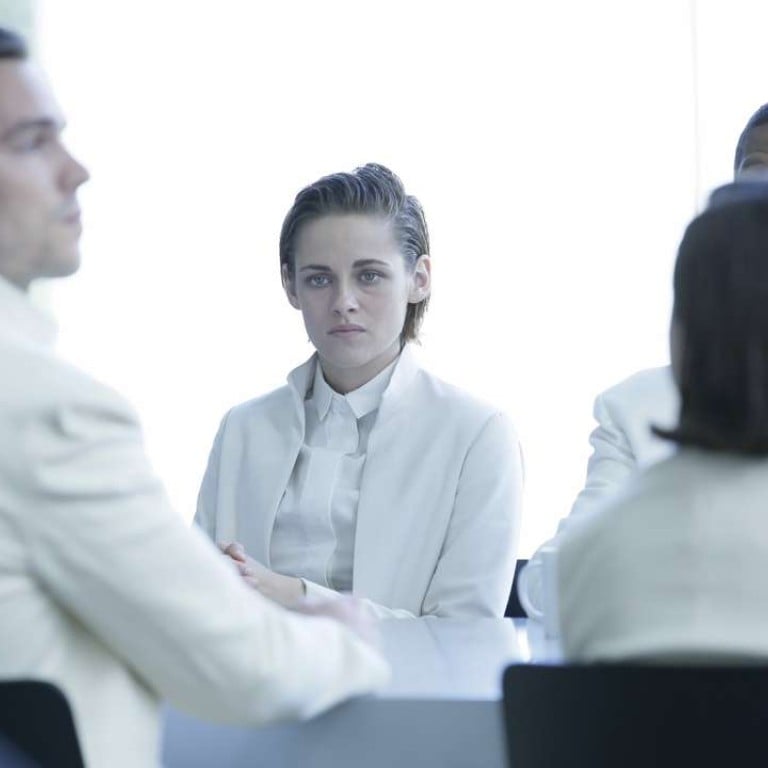 Review

|
Film review: Equals – Nicholas Hoult, Kristen Stewart are 'switched on' in sci-fi romance
Great camera work and subtle direction don't quite mask the old-fashioned comic-book feel of this dystopian tale of love in an emotionless society
3 stars
In his first two films, Like Crazy and Breathe In, Drake Doremus dealt with contemporary, red-raw love stories. His latest, Equals, is a romance too – albeit set in a sterile future where emotions have all but been eradicated. Scripted by Nathan Parker, who previously penned Duncan Jones' excellent cloning tale Moon , this "what if?" conundrum is all too familiar.
The characters all live in clinical white environments that recall the George Lucas pre-Star Wars effort THX 1138 (1971); they dress and look like catwalk models. Living in this society (dubbed The Collective) where sexual contact is forbidden are Nicholas Hoult and Kristen Stewart (full marks here to Doremus for attempting to snag the Twilight teen audience).
Hoult plays Silas, an illustrator working in the so-called "speculative non-fiction" department of a corporation who becomes infected with a disease called SOS (Switched-On syndrome). No prizes for guessing what gets switched on, as Silas becomes obsessed with his colleague, Stewart's also infected Nia.
A covert romance develops, but further problems develop when a cure is found to deaden their emotions once more. As the story unfolds, they make contact with other outcasts, called "Defects" (including the Australian duo from Animal Kingdom, Guy Pearce and Jackie Weaver) who concoct an escape plan for Silas and Nia.
Likewise the themes; Parker draws on elements of Orwell and Huxley, but never surpasses either. Too cold and calculated to ever feel moving, Equals is more stultifying than satisfying.
Equals opens on September 22
Want more articles like this? Follow SCMP Film on Facebook