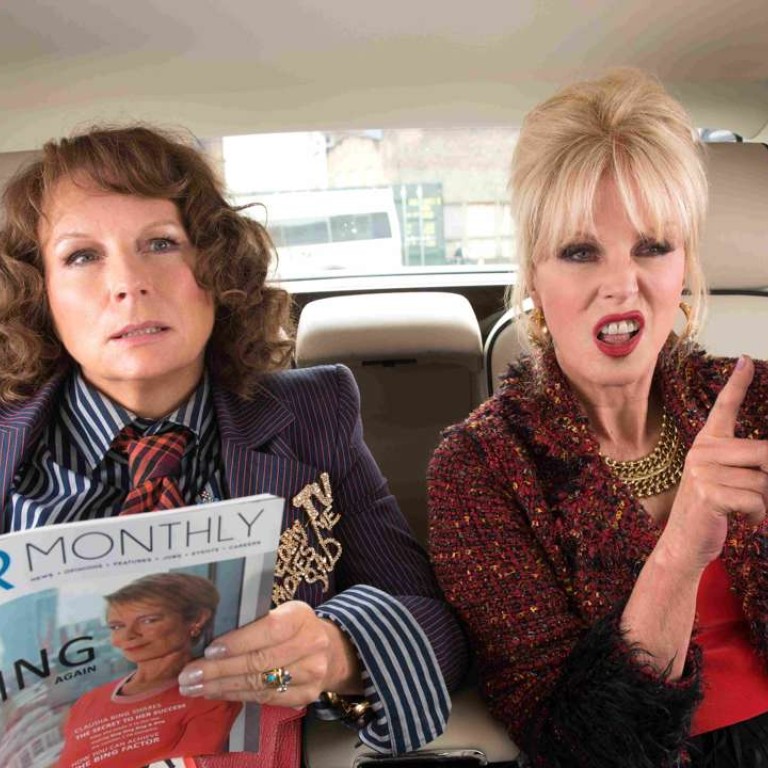 Review
Film review – Absolutely Fabulous: The Movie brings beloved British TV show back to life
Big-screen adaptation features original cast plus a slew of celebrity cameos, in an enjoyably silly and funny movie that only serves as a vehicle for the gags
3 stars
Fans of the 1990s British television show Absolutely Fabulous will get exactly what they expect from this big-screen adaptation. Writer and star Jennifer Saunders has kept all the elements of the show the same, and that's a good thing, as the original worked perfectly.
The entire cast returns, with a few additional characters who, although they fail to add much, don't get in the way of the fun. Everyone acts the way they ought to, and Joanna Lumley, as the champagne-loving fashion editor Patsy, steals the show as usual.
Many television shows make the mistake of going too big when they make the move to cinema, but Saunders cleverly keeps the story manageable. A long line of celebrities like Joan Collins turn up in cameos, and there's a touch more crudity, but it's still very much typical small-screen fare made lengthier and broader.
The plot, which is really just a framework for the gags, involves drunken fashion PR Edina (Saunders) accidentally drowning Kate Moss (pluckily played by the supermodel herself), and then going on the run with best friend Patsy to avoid a manslaughter charge. Edina's straight-laced daughter Saffron (Julia Sawalha) tries to track her down.
Everything just about hangs together, and there are some very funny moments, including a few that reference scenes in the show. Although the characters date from the 1990s, the concept's celebrity consciousness is very contemporary, so they're a good fit for modern times.
Some fashionista settings, including the Pierre Cardin "bubble palace", add extra brightness to the merry, generally intoxicated proceedings.
Absolutely Fabulous: The Movie opens on September 22
Want more articles like this? Follow SCMP Film on Facebook