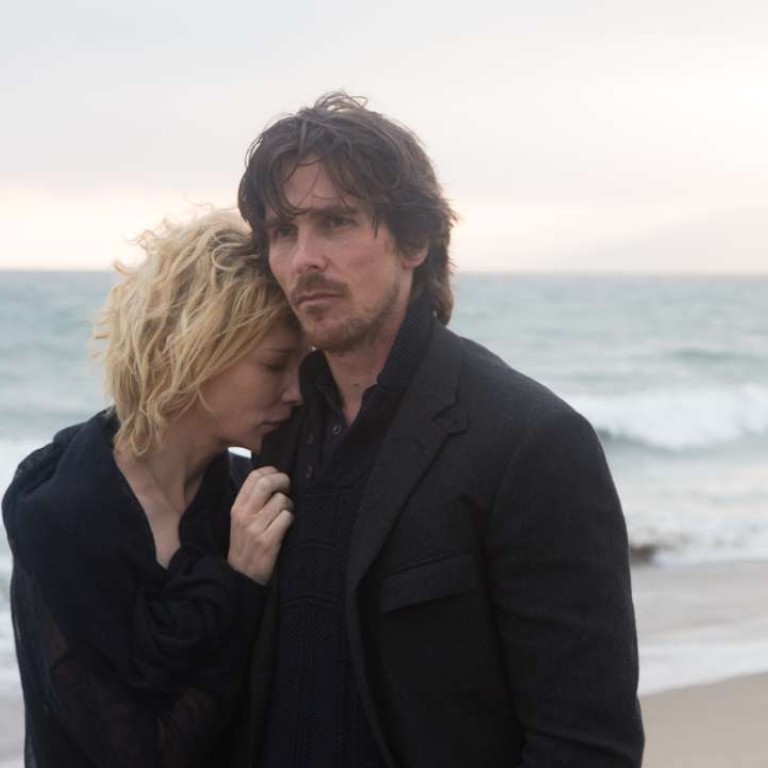 Review

|
Film review: Knight of Cups – Terrence Malick loses the plot in Hollywood fable
Story of a screenwriter with artistic block is mesmerising to look at and has a stellar cast, but it's hard to find any meaning in the story. Has the legendary director's well run dry?
2/5 stars
There are those for whom Terrence Malick can do no wrong. The famously media-shy director – who took a 20-year hiatus between Days of Heaven (1978) and The Thin Red Line (1998) – is capable of startling originality. Yet as his last film To the Wonder showed, there is a side to Malick's recent work that frustrates – as the voice-over strains for poetic meaning, images collide and dramatic confrontation and dialogue exchanges are all but absent.
His seventh film, Knight of Cups, continues this experimental style – one he began with his Cannes-winning The Tree of Life, a film that felt utterly fresh and distinct. But the new film seems stale, pretentious even. Rather than the rural settings of his last films, Malick enters the Dante's Inferno that is Hollywood, trailing his camera behind Rick (Christian Bale), a screenwriter suffering from a creative malaise as he wanders from one meaningless encounter with a beautiful woman to the next.
These ladies include Cate Blanchett, Natalie Portman and Teresa Palmer; he also has family issues with his father (Brian Dennehy) and brother (Wes Bentley), though it's hard to truly get a grasp on what's eating Rick – given Malick is primarily interested in capturing fleeting moments, gestures and glances. Expository dialogue? Forget about it.
Visually, it's utterly mesmerising – unsurprising, given the cinematographer is triple Oscar-winner Emmanuel Lubezki, who even finds beauty in LA's metal-and-glass structures. But it feels like the well has run dry here, with his cast largely hamstrung by this modus operandi. Like Rick, a new direction is needed or Malick's aura will surely evaporate.
Knight of Cups opens on September 22
Want more articles like this? Follow SCMP Film on Facebook