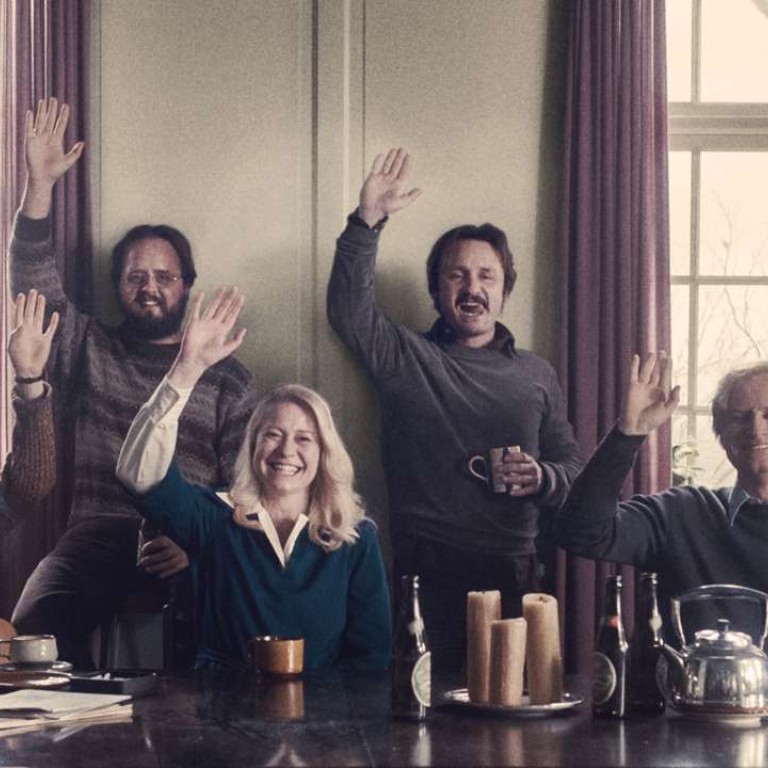 Thomas Vinterberg on new film The Commune and his own communal childhood
The Danish director of The Hunt and Far From the Madding Crowd recalls his very '70s upbringing and legacy of the Dogme 95 movement for stripped-down filmmaking he founded with Lars von Trier
Making his latest film The Commune ­– about a socialist experiment in communal living and its impact on family relations - was a deeply personal experience for Thomas Vinterberg. The Danish filmmaker moved into just such a commune when he was seven years old and lived there until he was 19.
"When I moved there, I wanted to be an engineer, I wanted things to be in the right place, and I wanted to have braces and glasses – those were my biggest hopes for life. Then I moved into this chaos and met a two-year-old boy with a beer in his hands. And I'm like, "F***ing hell, what's going to happen?" I was very embarrassed about it, and I did not want to invite any friends back to my house."
Fortunately for the young Vinterberg, things changed for the better and his room in the basement soon became a regular hang-out for "four or five" of his friends. Over the years, the number of people living in the commune fluctuated between 11 and 16, out of a circle of around 50 people who would move in and out. On the street he lived in, six of the 32 houses were communes.
Vinberberg describes his as being "quite civilised". "It wasn't a crazy sect of communists or religious people. My commune was a group of well-off intellectuals: academics, film critics, journalists, and professors. In the group, one of the guys would say, 'OK, why don't those who make the most money pay [the most] rent?' And the guy suggesting it is the one making the most money! This was in '75."
To no one's surprise, it didn't last. "In '85, what you have is three families (10 years older), a cleaning lady, and nobody wants to move out because they like the garden. The values had changed," says Vinterberg. "Generosity vanished, and alcohol vanished. Beer was replaced with mineral water, and generosity was replaced with the lack of generosity."
Set in 1970s Copenhagen, The Commune begins with architecture professor Erik (Ulrich Thomsen) inheriting and moving into a giant house with his television news anchor wife Anna (Trine Dyrholm) and 14-year-old daughter Freja (Martha Sofie Wallstrøm Hansen), whereupon they decide to take in new housemates.
The film's narrative was the result of much improvisation by the German and Austrian actors at Vienna's Burgtheater, with many of their own personal stories coming into play. The film itself owes a debt to the most important film Vinterberg – director of the Oscar-nominated
The Hunt
(2012) and
Far From the Madding Crowd
(2015) – has made,
Festen (The Celebration
). The low-budget 1998 film was officially the first title to come out of
Dogme 95
, a cinema movement co-founded by Vinterberg, Lars von Trier and other visionary Danish filmmakers as an attempt to strip films of the stylistic trappings of mainstream commercial cinema.
Festen – a powerful drama in which an extended family unravels at its patriarch's 60th birthday dinner – won a jury prize at the Cannes Film Festival and a Golden Globes nomination, and made shaky camera work and poor lighting look cool to a generation of artistically inclined filmmakers.
It was such a hit with audiences that it was turned into a play and became part of the theatrical repertoire. But when the manager of the Burgtheater in Vienna invited Vinterberg to reverse the process and script his next film through the creation of a play, the filmmaker was initially reluctant.
"They asked me to test my dramatic materials on the stage before going on screen," the 47-year-old recalls. "I said, 'No, I don't do theatre; I don't know how to do it.' And then [the manager] flew back to ask me again. He said, 'Do you know what I'm paying you?' And then I said yes." Vinterberg laughs. "So that's how it all started. It was a very non-romantic opening of our relationship."
When he was preparing to shoot The Commune, Vinterberg made it a point to avoid watching Together, a film from 2000 by Swedish director Lukas Moodysson also about hippie lore.
"I avoid seeing films that are too close, [with] the same story," he says. "When I did Far From The Madding Crowd, I also chose not to see [the existing adaptations]. I don't want it to be in accordance with an existing work."
The films he did see as preparation for shooting The Commune include Ang Lee's 1997 The Ice Storm ("a really great film") – and another film that Vinterberg is a little embarrassed to mention. "It sounds self-absorbed – and it is, to a certain extent – but we did watch Festen again," says the filmmaker, who explains that the premise of having people around a table dealing with family trouble lent itself easily to The Commune.
Festen again? The Dogme movement has had such an influence on world cinema that the filmmakers behind its manifesto are still sometimes judged against its standards, even to this day. "I was asked yesterday in a more aggressive way: 'Why is there music on your film?'," says a bemused Vinterberg. "I said, 'F***ing hell, it was 20 years ago'.
"The problem with Dogme was that it was such a great success and fulfilment and satisfaction: the fact that it was a success made it no longer risky. It was no longer an exploration – it [became] a star vehicle – so we had to abandon it. But the idea behind Dogme – of looking for the truth and the purity, 'Let's make things breathe [and be] as naked as possible on screen' – sticks with me in every film I do."
Still, Vinterberg vows not to return to the Dogme aesthetics for his films. "The thing is, if I did The Hunt as a Dogme film, it wouldn't look naked," he says. "It would look like an old dress. It would look 'stylish'. People call it Dogme 'style', right? That is ironic. You can buy Dogme furniture in my country – and the idea [for Dogme 95] was to avoid style, right?
"So on every film I make I have to find a sense of renewal, but also a new recipe for the same thing – the purity of it. I think the finest thing that I can achieve is if something is really brought to life in a three-dimensional way, in a truthful way and it stays with me. If you can create characters or moments that stay with people, you've created life."
The Commune opens on September 29
Want more articles like this? Follow SCMP Film on Facebook
This article appeared in the South China Morning Post print edition as: Group therapy