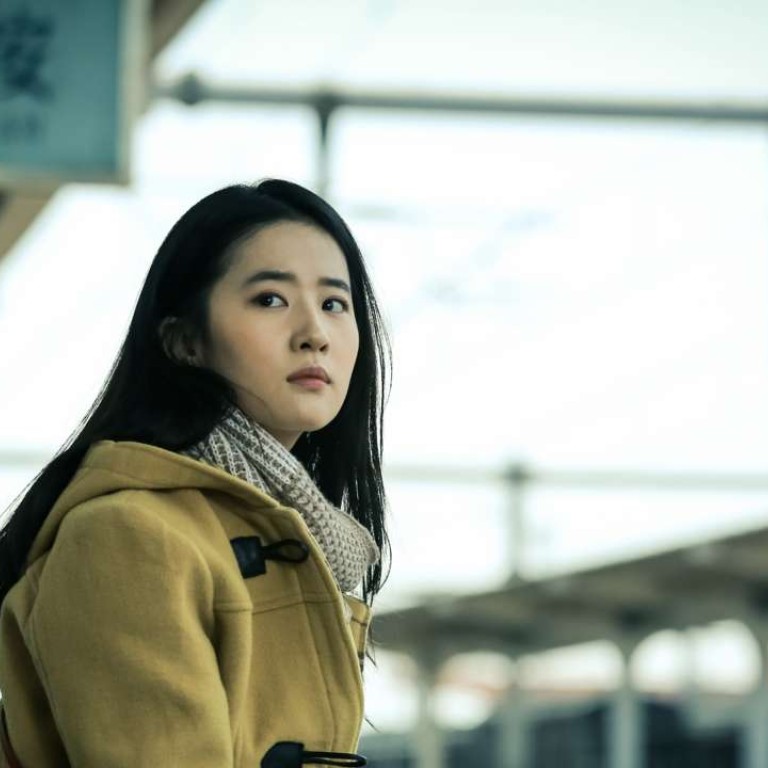 Review
Film review: Never Gone – Crystal Liu, Kris Wu as lovers separated by wealth gap in So Young sequel
An infuriatingly fickle heroine and painfully unnatural acting from one of the leads makes Never Gone never good
2/5 stars
A girl from a humble family defies her heart and plays hard to get with her faithful yet outrageously wealthy boyfriend in this episodic romance. While
Zhao Wei
turned the Xin Yiwu novel
So Young
into a delicately poignant 2013 film about love lost and found,
Never Gone
– adapted by Roy Zhou Touru from another unrelated book by Xin, and incredulously marketed as
So Young 2
in some territories – will likely struggle to get the audience on the side of its infuriatingly fickle heroine despite an endearing turn by Crystal Liu Yifei.
You may even call this the anti- Tiny Times . Playing like a reverse fantasy intent on punishing those who are raised in materialistic excess, Never Gone charts the on-again-off-again romance between poor girl Su Yunjin (Liu of A Chinese Ghost Story ) and second-generation rich boy Cheng Zheng ( Mr Six 's Kris Wu, formerly of K-pop band EXO) as they navigate the wealth gap repeatedly – and artificially – tearing their relationship apart over a period of nearly eight years, beginning in their senior high-school days.
While the film is lyrically narrated from the young woman's perspective, it's impossible to shake the impression that the regular heartbreaks are a contrivance Su inflicts on herself with her pathological revulsion for the fortune and status of Cheng, an otherwise perfectly decent boyfriend who teaches her maths in school and who, each time she breaks with him, unfailingly shows up at her door a year later. While Liu does her best with the exasperating role, Wu only makes the break-ups harder to watch with his painfully unnatural acting.
Never Gone opens on October 6
Want more articles like this? Follow SCMP Film on Facebook