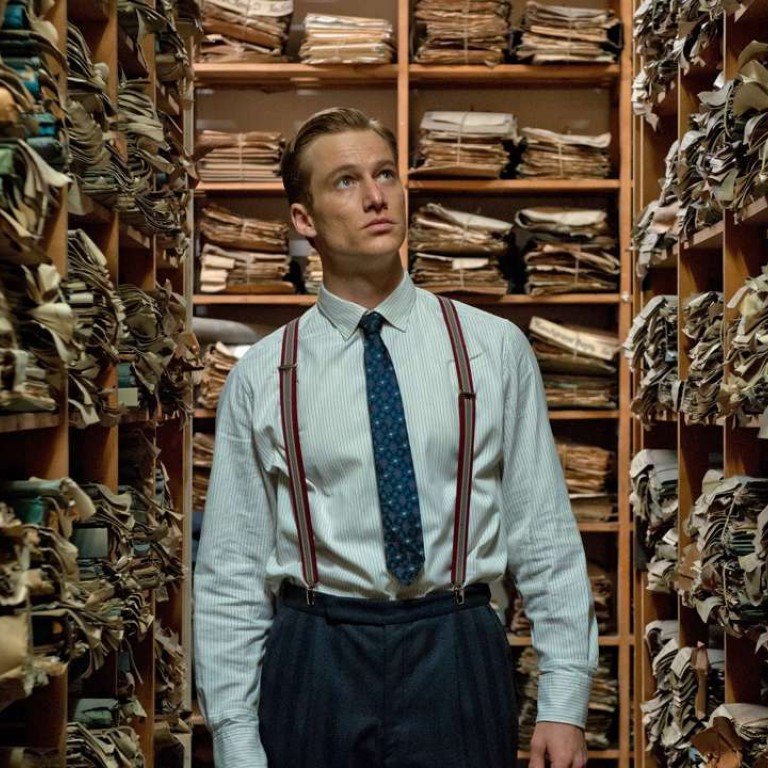 Review
Film review: Labyrinth of Lies - a sanitised take on post-Holocaust denial
Story of an idealistic prosecutor who unearths evidence of war crimes at Auschwitz death camp stresses the healing effect of facing up to the truth amid mass amnesia
3/5 stars
The Frankfurt Auschwitz trials of the 1960s, which saw 22 former Nazi officers at the Auschwitz-Birkenau concentration camp face murder charges in a German court, provide the backdrop to Labyrinth of Lies. Revolving around an idealistic public prosecutor who doggedly unearths evidence of sadistic crimes in the wartime death camp and culminating in the start of legal proceedings, this post-Holocaust drama, while admittedly quite engrossing to watch, can't avoid coming across as overly streamlined to offer easy catharsis for a mainstream audience.
Alexander Fehling (recently seen in the Showtime drama Homeland) plays Johann Radmann, a young prosecutor who develops a great sense of justice after his father disappears during the war. Having been stuck handling traffic offences, Johann spots a better use for his talents when he encounters a camp survivor (Johannes Krisch) who lost his family in Auschwitz, and the feisty journalist (André Szymanski) who seeks to help him bring an identified persecutor to trial. Taking up their case, Johann soon finds himself in a labyrinth of lies, so to speak.
Although he has the backing of the attorney general (the late Gert Voss), Johann must first go through the records of 8,000 SS officers at the death camp, identify specific culprits with witness testimonies, and finally bring murder charges against people who have been rehabilitated and accepted back into civilian life. Giulio Ricciarelli's directorial debut recalls the atrocities of the fathers, while stressing the healing effect of facing up to the truth amid mass amnesia. While it's too sanitised as a vision of war, the well-intentioned Labyrinth of Lies acquits itself.
Labyrinth of Lies opens on October 6
Want more articles like this? Follow SCMP Film on Facebook