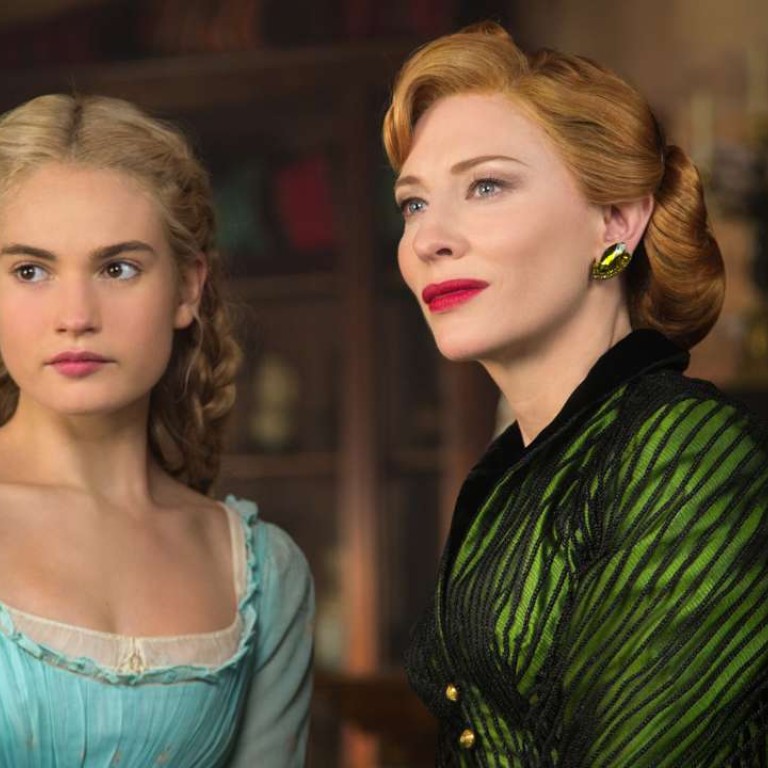 Mulan leads girl-power charge as Disney remakes animated films in live action
Chinese heroine will be back on big screen in 2018, after Emma Watson's turn in Beauty and the Beast, and with Little Mermaid, Maleficent 2 and Emily Blunt as Mary Poppins to follow
Mulan, the legendary Chinese heroine depicted in the 1998 Disney animated film, will ride into box office battle again. But she won't be alone.
Walt Disney Studio's decision last week to fast-track a Mulan remake sends a clear message: girl power is a major priority in the studio's push to retell its famed animated catalogue in a live-action format.
Mulan (in cinemas November 2, 2018) joins strong heroine company. 2014's Maleficent featured Angelina Jolie and a twist on 1959's animated Sleeping Beauty. Live-action Cinderella followed in 2015 and the upcoming Beauty and the Beast, with Emma Watson as Belle, is one of the most anticipated films of 2017.
"We don't have a lot of female heroes on screen, but this has become a strong cog in the Disney live-action machine," says Jeff Bock, box office analyst for Exhibitor Relations. That the studio is remaking Mulan, not one of its biggest animated hits, illustrates the priority being placed on lead heroines, he says.
"Marvel's superheroes are Captain America, Thor and Iron Man," says Sean Bailey, president of Walt Disney Studios motion picture production. "And ours are Cinderella and Maleficent, Belle and Mulan."
Disney has plans to remake male hero-centric animated hits such as
The Lion King
and a sequel to this summer's hit
The Jungle Book
. But the immediate live-action remake calendar features
Beauty and the Beast
(March 17),
Mulan
(conducting a global search for its director and female star, as fans lobby on the internet for appropriately Asian casting) and
Mary Poppins Returns
(December 25, 2018, with Emily Blunt as the beloved nanny).
This heroine surge can be sourced to 2010's Alice in Wonderland, Tim Burton's retelling of the 1951 animated tale with Mia Wasikowska as a plucky Alice. Disney executives took notice when it raked in close to US$335 million at the US box office.
"It was a billion-dollar movie [worldwide] with Alice at the centre. More than box-office success, it gave insight into storytelling possibilities," says Bailey. Maleficent, with Jolie attached as the evil fairy who casts the spell on Princess Aurora, was already in development, but "empowered female live-action movies became more of a strategic priority".
Maleficent
and
Cinderella
became well regarded successes, breathing new life into antiquated storylines. Jolie said that her Maleficent gave a new dimension to the
Sleeping Beauty
baddie, showing "people can be villainous and still, there is much more to them to understand".
Lily James found her prince in the updated retelling of 1950's Cinderella. "But this Cinderella wasn't a damsel in distress. She could save herself," says Alicia Malone, correspondent for the movie ticket website Fandango.com. "Beyond seeing these characters onscreen, there are modern, empowering messages for girls."
There have been missteps in Disney's heroine live-action climb, such as this summer's sequel bomb Alice Through the Looking Glass , which earned a fraction (less than US$300 million worldwide) of the original's haul. "But that was sequel fatigue and story problems," says Malone, "not a downward audience trend."
Disney will continue this strong female movement with undated projects already in the pipeline, including a live-action Little Mermaid for 2017 with Lin-Manuel Miranda and Alan Menken collaborating musically. Jolie will star in a Maleficent sequel, with a screenplay under way, and Reese Witherspoon is slated to star in a live-action Tinker Bell film.
"We love the empowered heroine," says Bailey. "There are a lot of great characters here. We have a deep bench."