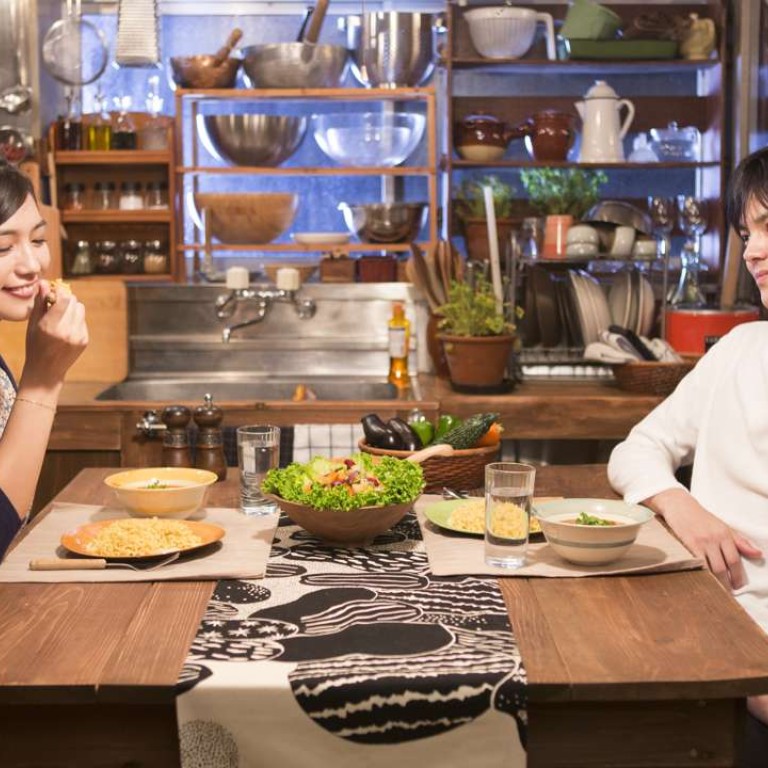 Review
Film review: Bittersweet – a winning recipe to warm the heart
Mix of food, family and futile romance in manga adaptation produces a quirky Japanese dramedy
3/5 stars
A workaholic Japanese woman learns to ditch junk food and eat her veggies through the help of her gay housemate in this live-action adaptation of Yumio Kobayashi's manga series. A quirky dramedy about getting over past family troubles, Shogo Kusano's Bittersweet should enchant foodies with its close-up shots of delicate vegetarian dishes – although the film's tendency to pass gay stereotypes as humour may ruffle the feathers of more sensitive viewers.
In an endearing role that flatly ignores her beauty, the model-actress Haruna Kawaguchi plays Maki, an advertising executive who hates vegetables, is unlucky in love, and has a non-existent relationship with her parents – proud owners of an organic farm she's long moved out from. Everything changes when she encounters and somehow moves in with Nagisa (Kento Hayashi), an art teacher who hides his homosexuality from the boys' school he works in.
Enchanted by his good looks and immaculate cooking skills, Maki falls for the vegetarian Nagisa – to little avail. Then their platonic bond turns inward, as the former is urged to make up with her parents, and the latter to stop blaming himself for his brother's death. While Kusano earns the biggest laughs via homoerotic gags (the right way to use a cucumber?), the director also knows that nothing matters more than family.
Bittersweet
is a heartening little gem.
Bittersweet opens on October 13
Want more articles like this? Follow SCMP Film on Facebook