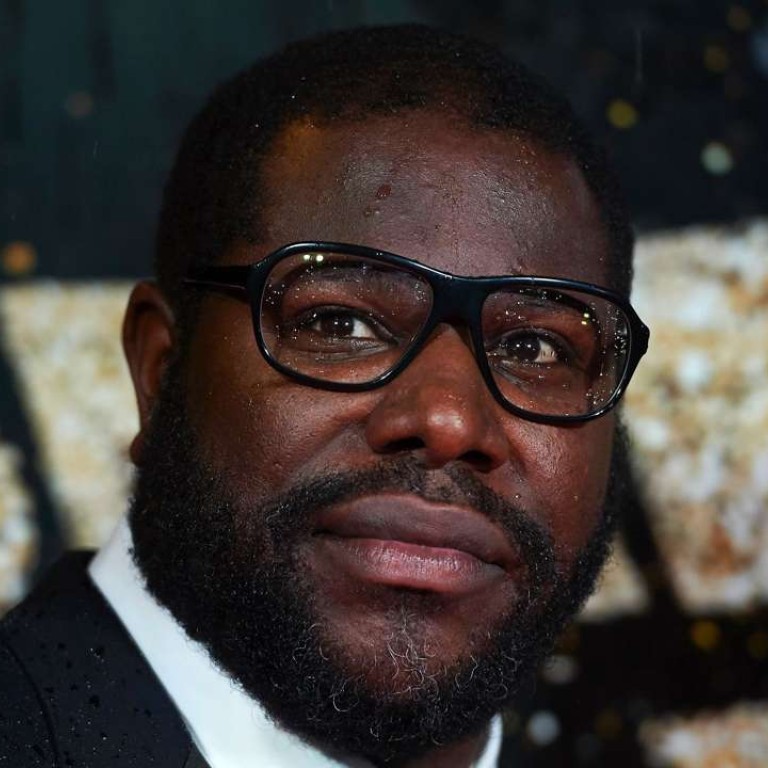 12 Years a Slave director Steve McQueen honoured at London Film Festival
Actor Michael Fassbender presents British Film Institute Fellowship to filmmaker whose other credits include Hunger and Shame
Writer-director Kelly Reichardt's spare and subtle drama Certain Women, set in the US state of Montana, has won the best-picture prize at the London Film Festival, while 12 Years a Slave director Steve McQueen received a major career award.
The festival wrapped up on Sunday with a screening of Free Fire, a 1970s-set comic thriller by British director Ben Wheatley.
McQueen, a filmmaker and Turner Prize-winning video artist, was presented with the British Film Institute Fellowship – the organisation's highest honour – by Michael Fassbender. The Irish actor has appeared in all three of the director's feature films – Hunger, Shame and 12 Years a Slave.
Fassbender called McQueen, whose movies have tackled subjects including starvation, addiction and slavery, "a rarity – both a sensitive and a dangerous man."
McQueen, 47, said "there's only two things I'm sure about: One, I'm black ... Two, I'm a Londoner."
He credited Britain's previous system of free higher education for giving him the freedom to "explore, experiment and make mistakes". Students now face thousands of pounds a year in tuition fees.
"It seems that freedom is being slowly eroded," McQueen said.
The 60-year-old London festival has sought this year to encourage diversity in the film industry, opening with Amma Asante's A United Kingdom. A tale of interracial love and politics inspired by real events, it marked the first time a black woman director has held the prestigious opening slot at the festival.
As well as hosting premieres and red-carpet galas, the festival gathered performers, producers and filmmakers to discuss why black actors remain underrepresented onscreen in Britain and the United States.
During the festival's black-tie awards ceremony at London's 17th-century Banqueting House, a jury headed by Greek director Athina Rachel Tsangari praised the masterful imagery and quiet modesty of Reichardt's film about three women – played by Kristen Stewart, Michelle Williams and Laura Dern – struggling with life in a chilly small town.
The director is known for moving, minimalist dramas including Wendy and Lucy and Meek's Cutoff .
Certain Women beat other nominees including Paul Verhoeven's provocative revenge thriller Elle; Barry Jenkins' Miami coming-of-age drama Moonlight; and Chilean director Pablo Larrain's poet biopic Neruda.
French director Julia Ducournau's horror story Raw was named best first feature. Jurors praised the "outrageousness" of the film, which Ducournau called a crossover "between comedy, drama and body horror".
Iranian director Mehrdad Oskouei's portrait of teenage inmates, Starless Dreams, was named best documentary, and Syrian photographer Issa Touma's unflinching 9 Days – From My Window in Aleppo won the short-film prize.
The 12-day festival screened 250 documentary and fiction features across London.