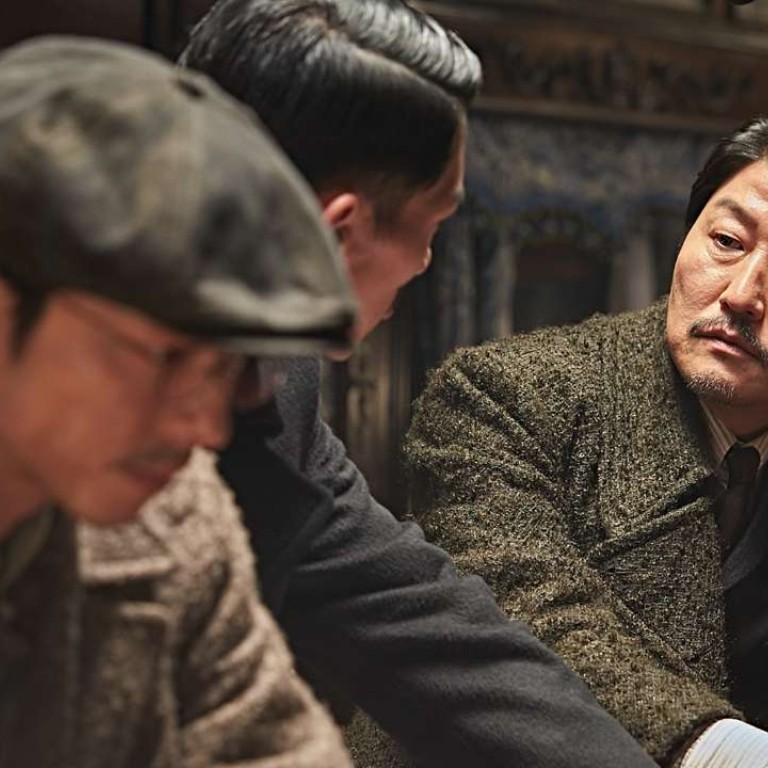 Review

|
Film review: The Age of Shadows – 140 minutes of breathless action
Vibrant cinematography, an invigorating score, sumptuous production design and standout performances show why Kim Jee-woon's film deserves its nomination as Korea's 2017 Oscars entry
4/5 stars
Following the disappointment of his Hollywood debut The Last Stand, director Kim Jee-woon returns home with a riveting espionage thriller that taps into Korea's recent trend for patriotic Occupation-era period pieces. Packed with compelling performances and showy set-pieces, The Age of Shadows is a classic wartime spy caper, blending Asian and European action styles seamlessly.
Song Kang-ho stars as Lee Jung-chool, a Korean-born Japanese police officer in 1920s Seoul, whose loyalty to the occupying forces is tested when he comes into contact with a gang of resistance fighters, led by the charismatic Kim Woo-jin (played by
Train to Busan's
Gong Yoo).
As Kim's team attempt to smuggle explosives into Seoul from Shanghai, they prey on Lee's latent sympathies for his countrymen. So begins a nail-biting battle of wits between the two men that evolves through a number of bravura action sequences, including a rooftop foot chase through a walled compound and a breathless game of cat-and-mouse aboard a crowded train.
Song is reliable as ever as the conflicted protagonist wrestling with his patriotic duty, while Gong continues to evolve into a compelling leading man.
Lee Byung-hun also appears in an extended cameo, but all three are eclipsed by Um Tae-goo, whose hair trigger turn as the always suspicious Japanese officer Hashimoto steals the show whenever he's on screen.
In the best year for Korean cinema in recent memory, which has already given us
Train to Busan
,
The Handmaiden
and
The Wailing
, it is no small feat that
The Age of Shadows
has been chosen as Korea's Best Foreign Language Film entry at the 2017 Oscars.
Its vibrant cinematography from Kim Ji-yong, invigorating score from Mowg and Cho Hwa-sung's sumptuous production design make The Age of Shadows a joy to watch, its 140 minutes of action unspooling with barely a pause for breath.
The Age of Shadows opens on October 20
Want more articles like this? Follow SCMP Film on Facebook