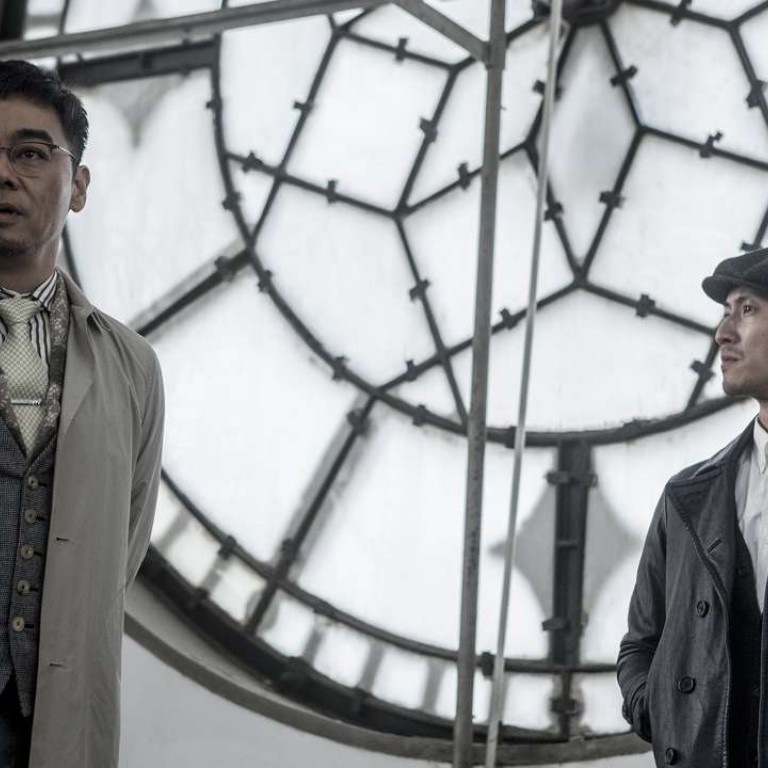 Review

|
Film review: Heartfall Arises - laughably bad thriller stars Nicholas Tse, Lau Ching-wan
A prime candidate for worst Chinese blockbuster of 2016, this is so abysmally scripted you'd think it was a parody, with a story that's both implausible and padded with pointless action scenes
0.5/5 stars
There are over 1.3 billion people in China – soon to be the largest film market in the world – so it's hard to understand why the Chinese producers of Heartfall Arises couldn't find one competent writer to produce a script. Headlined by Hong Kong stars Nicholas Tse Ting-fung and Lau Ching-wan and featuring more special-effects sequences than its joke of a story can handle, Heartfall Arises is a psychological thriller so abysmally written it plays like an extended parody of the very genre clichés it parades.
Tse plays elite police inspector John Ma, who takes a gunshot to the heart during his pursuit of a tech-savvy assassin named The General (Gao Weiguang). A year-and-a-half later, the rehabilitated Ma is once again called into action when a criminal begins to wreak havoc with the same modus operandi as The General, who was killed in the original incident. For some unknown reason, Ma's team is joined by criminal psychologist Calvin Che (Lau Ching-wan), who apparently has some troubles at home.
The twist in this seemingly ordinary police procedural is that either Ma or Che – both benefactors of organ transplants from The General – could be the new serial killer, as they have supposedly also inherited the memories, tastes, emotions and even murderous impulse of the dead man through his body parts. The surprise is that this isn't even close to being the most far-fetched aspect of Heartfall Arises, which continually bombards audiences with one shockingly implausible scene after another.
Before its laughably inept climax high up a Hong Kong skyscraper, the film cycles through a non-romance between Ma and The General's ex-girlfriend (Tong Liya), some inconsequential action scenes in Thailand, and much hot air between Ma and Che, as if they know what they're talking about. A prime candidate for worst Chinese blockbuster of the year, this debut feature by writer-director Ken Wu, while constantly adopting the imagery of a game of chess, displays all the wisdom of a wooden chair.
Heartfall Arises opens on October 20
Want more articles like this? Follow SCMP Film on Facebook