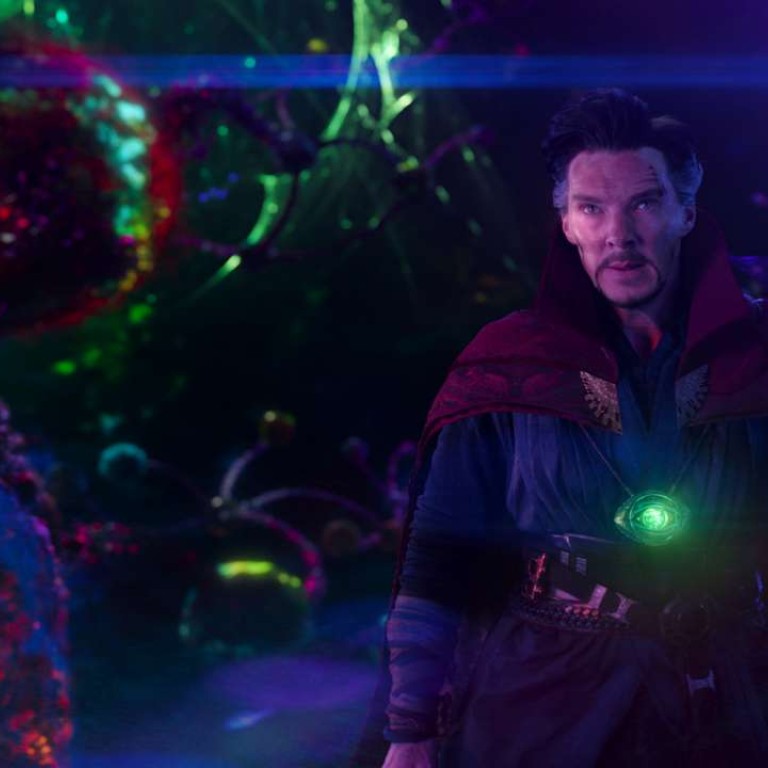 Review

|
Film review: Doctor Strange – Benedict Cumberbatch shines in Marvel's most psychedelic outing
A Hong Kong-set ending, time travel, superb special effects, fine acting and touch of Marvel humour make this comic book adaptation a real trip
4/5 stars
After playing
Sherlock
, Stephen Hawking and
The Imitation Game
's Alan Turing, Benedict Cumberbatch seems like perfect casting for Doctor Strange. The magical mystic finally makes his bow in the Marvel cinematic universe in this trippy tale of time, eternity and mind bending, driven by a fine performance by Cumberbatch, who manages to keep us onside despite Strange's arrogance, ambition and unbridled ego.
A brilliant neurosurgeon, Stephen Strange's career appears over when a car accident disables his hands. Rejecting his sometime lover/friend Christine (Rachel McAdams), Strange goes East in search of alternative medicine to heal – encountering Tilda Swinton's bald guru, The Ancient One, and her pupil Mordo (Chiwetel Ejiofor), who open Strange's eyes to alternate dimensions and the harnessing of time-bending energies.
While not everyone is as they seem, the story's de facto villain is Mads Mikkelsen's Kaecilius, who has stolen pages from The Ancient One's sacred texts in the search for eternal life. But the real trick pulled by director Scott Derrickson (Sinister, Deliver Us From Evil ) is interweaving the film's CGI-laced universes with the real world as characters jump through portals, travelling from ancient lands to modern-day cities in an instant.
The engrossing 3D visuals are superbly conceived, like Inception times 1,000, as buildings start to fold in on themselves, kaleidoscope-style. At times, it's hallucinogenic, with one dream sequence seeing Strange growing hands like leaves from a tree. This being Marvel, there's humour to lighten the mood too – although several pop culture references (particularly to Beyoncé) feel forced.
With the obligatory cameo by Marvel overlord Stan Lee, aptly seen reading Aldous Huxley's The Doors of Perception, this may well be the most psychedelic Marvel film yet. It's not completely radical; it still climaxes with a big carnage-filled showdown – in Hong Kong, no less, home to a spirit world sanctum protected by The Ancient One. But Doctor Strange should satisfy those looking for a more off-kilter blockbuster.
Doctor Strange opens on October 27
Want more articles like this? Follow SCMP Film on Facebook