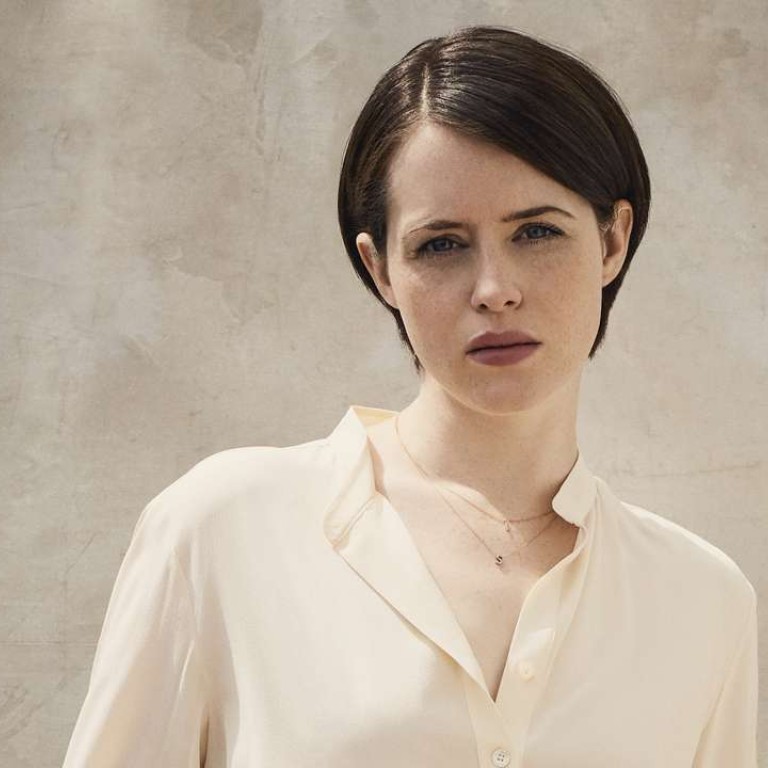 How Claire Foy 'keeps things real' playing Queen Elizabeth in Netflix's The Crown
Actress playing the young Elizabeth in new drama says no one, not even a royal, has a picture-perfect life and that's how she approached the role
Being English, Claire Foy thinks the trick in portraying Her Majesty the Queen is to forget everything she knows about the monarch and start afresh.
"You'll have to get rid of what you think you know, especially when you've grown up in England – you grew up with her," says the 32-year-old actress.
Foy, who made an impression playing another royalty, the ill-fated Queen Anne Boleyn in the BBC's Wolf Hall (2015), has landed a big part in The Crown, Netflix's latest drama series to be released on November 4.
Written by Peter Morgan and directed by Stephen Daldry, The Crown it is a biographical story about the reign of Britain's Queen Elizabeth II.
Foy plays the Queen in the early part of her reign.
"It's a huge honour, obviously," she says of her latest role. "But at the end of the day, I have to play the character that Peter Morgan has written. It's not a documentary drama, it's a drama, a story, a fiction. It's still our imagination. But you have to try not to generalise or stereotype, and think about what it actually feels like putting yourself in her shoes."
With six seasons and 60 episodes planned, The Crown begins with Foy as the young princess marrying Prince Philip of Greece and Denmark in 1947 before she is crowned Queen of the United Kingdom in 1952. This first chapter ends in 1957, by which time Elizabeth II had already gained some experience as head of the monarchy and dealt with figures such as the British prime minister Sir Winston Churchill.
"That's not a huge amount of time, but a lot happened in those 10 years for her, especially at the beginning when she's just embarking on her new life, getting married to her husband, and all of a sudden she's the queen," says Foy. "It's a real journey and a real story there."
Foy's way of portrayal was to keep things real. "I just go moment to moment, and given that things were happening really fast for her at that time, I don't think she's able to respond. She's just living day to day, and that's what I had to do."
In that respect, she is following in the footsteps of British actress Helen Mirren, who won an Oscar for her performance in The Queen in 2007.
"[Mirren] is just amazing. She completely transformed into [the Queen]. She also didn't try to paint a picture-perfect version of a person, she's very true and very real," says Foy. But Foy doesn't think she's copying her: "This is a very different person I'm portraying. I'm just trying to be me while doing it, and hope for the best."
A chunk of this early part of the series revolves around the romance between the Queen and Prince Philip, played by Matt Smith, who is best known as the eleventh Doctor in the BBC series Doctor Who.
"We just really got on," says Foy of her co-star. "Philip is like a movie star. He's a very unorthodox Prince Charming, a bit of a lost soul, and Matt's got that quality completely."
Given next year marks the 70th anniversary of their marriage – a very long union by any standard – it is not a surprise the show would choose to highlight this aspect of the queen's life.
"They really love each other, they are soulmates," says Foy.
But The Crown is not a fairytale story where the two live happily ever after either.
"It's a marriage you're seeing, and you're not seeing a honeymoon couple; that's not life," the actress says. "Life is difficult and they got a lot thrown at them. You can't hope to see some sort of idyllic version of a marriage, because that's not true. It's tough, but for marriages, if they're going to last forever, they're going to be tough at some point."
Foy has come a long way since graduating from the Oxford School of Drama in 2007. "None of my family were amateur dramatics, I didn't know any actors or actresses or anyone who even did local theatre, it wasn't part of my life," she says.
"I have a large family, my cousins and I would always put on plays and shows and mess around, in my family life we'd do that, but never anything you'd do as a career."
Foy got into professional acting after a casting director, who saw her in drama school, offered her a job. The rest is history.
"I didn't know anyone in the business, I just sort of slopped my way in," she says. "[Acting] wasn't something anyone in my life did. It was only until I became an adult I actually thought I can [act], if I work really hard, and have a bit of luck."
While The Crown is expected to catapult Foy onto the international showbiz scene, being a celebrity is the last thing on her mind right now.
"The idea of Hollywood and stardom is abstract, it doesn't really exist," she explains. "I've been doing this long enough to realise that the whole [stardom] thing is a bit silly. It's lovely doing things like this," she says, referring to meeting the press at Claridges in London, "but I don't do this every day in my life. It's nice to do this once in awhile, and then go home.
"I really like my life as it is. It's lovely when [fame] is in spits and spats so you don't get jaded by it. If it ever gets to a point when I take things for granted too much, I'd have to say 'stop'."