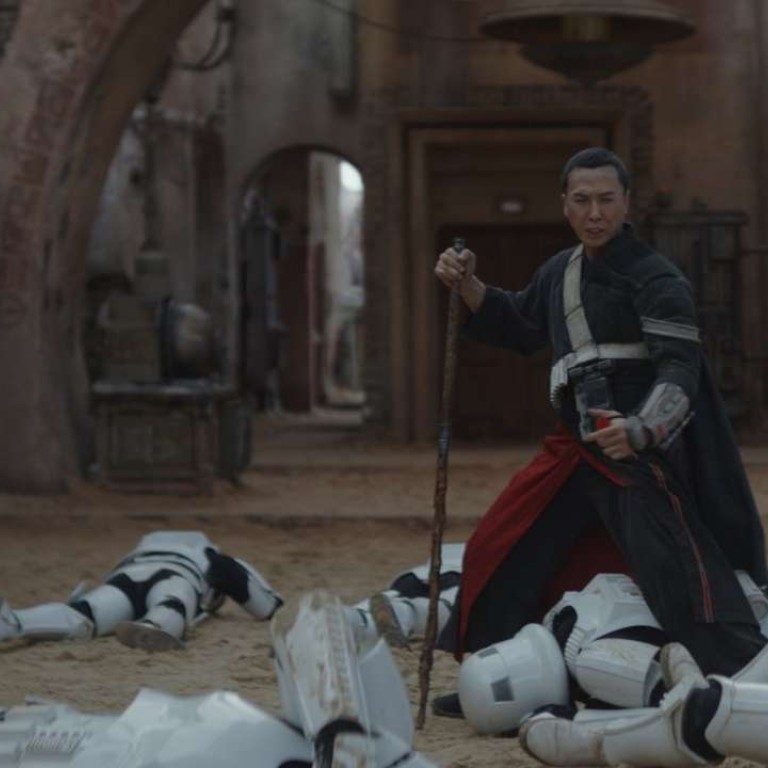 Fantastic Beasts, Rogue One try to carve out their franchise places
The new Harry Potter and Star Wars movies face daunting tasks: satisfying audience expectations and matching huge box-office receipts while presenting new characters and plots that diverge from what the fans are used to
Here's a Hollywood twist: The next two months will bring a Harry Potter movie without Harry Potter and a Star Wars film sans Jedi.
Fantastic Beasts and Where to Find Them and Rogue One: A Star Wars Story add to two of the biggest entertainment franchises without actually being direct sequels. The positives are obvious with the A-list branding, but there are some negatives. Among the challenges: matching the huge box-office takes of past movies; and differentiating the films while also still connecting to audiences.
"It's a problem that every studio would actually like to have," says Jeff Bock, senior box-office analyst for Exhibitor Relations.
"This is a way to monopolise the marketplace without putting a burden on making those actual sequels and riding everything on them. It gives them a little wiggle room to have new adventures, to try something daring."
Taking place 65 years before Harry, Hermione and Ron go to Hogwarts, Fantastic Beasts – the start of a recently announced five-movie series – centres on magizoologist Newt Scamander (Eddie Redmayne) and his adventures collecting escaped creatures on the loose in New York. And in the first of the galactic "anthology" slate, Rogue One revisits a storied past as well, showcasing Jyn Erso (Felicity Jones) and a Rebel spy mission to steal the plans for the Empire's Death Star in a tale set before the events of 1977's first Star Wars film.
The main downside for each is being compared with the blockbusters that came before: the eight Potter movies have a combined global box office of US$7.73 billion – and last year's Star Wars: The Force Awakens is the third highest-grossing movie of all time, at US$2.07 billion.
"Because these films are so huge and successful, you're always going to be judged in some ways by those previous successes," says Paul Dergarabedian, senior media analyst for comScore.
Erik Davis, managing editor for Movies.com and Fandango.com, says the arrivals of
Fantastic Beasts
and
Rogue One
are influenced by Marvel's strategy, which involves continuing a central narrative (see: the
Avengers
films), with various movies such as
Doctor Strange
adding assorted new characters to the saga. "These franchises that have been around for a long time are now saying, 'How can we do what Marvel's doing while still feeling fresh and new and exciting but sticking to what the long-term fans are expecting?' "
But, he adds, they're definitely steering clear of calling the films a prequel – a loaded word especially when it comes to Star Wars.
"In these days of the cinematic universe, words like 'reboot' and 'prequel' and 'sequel' are not as sexy as they once were. Fantastic Beasts and Rogue One are tapping back into the universe and expanding them versus just telling a story that came before."
One more potential issue: Davis expects some pockets of people will show up to the cinema thinking Beasts is the next Potter or Rogue One is a direct sequel to The Force Awakens.
"You can't educate every single moviegoer," he says. "But because these franchises are so big, the existing fan bases will help drive the conversation and help educate in a way the studios can't. In a way, they are leaving it up to the fans to sort of drive these movies to success."
Fantastic Beasts and Where to Find Them opens in Hong Kong on November 17, and Rogue One: A Star Wars Story on December 15