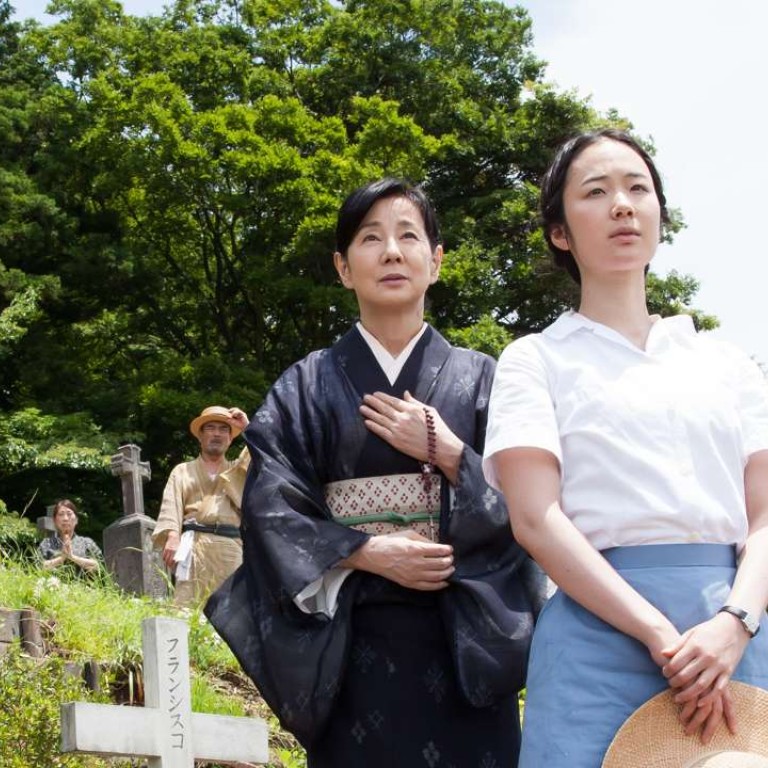 Review

|
Film review – Yoji Yamada's Nagasaki: Memories of My Son is an emotional post-war drama
Yamada's stylish and poignant story of a mother grieving for her son, killed in the Nagasaki atomic bombing, carries an explicit anti-war message
3.5/5 stars
How could the same country produce wonderful musicians such as George Gershwin and proceed to drop nuclear bombs? That is one of many questions posed by the 85-year-old director Yoji Yamada in this post second world war drama, where a mother and her dead son muse on the absurd notion of urging survivors to move on.
As Japan's entry for the best foreign-language Oscar, the film addresses emotions that range from disbelief to grief and survivor's guilt. It opens with a haunting impression of the Nagasaki bombing on August 9, 1945 from the perspective of jovial medical student Koji (Kazunari Ninomiya), who is incinerated instantly.
When his Christian mother, the elderly midwife Nobuko (Sayuri Yoshinaga), finally accepts the death of her son three years later, Koji's ghost begins to visit her at their family home, and the film largely becomes a chamber drama in which mother and son reminisce about the past and ponder what could have been.
While Nobuko backs off from the marriage proposal of a benign black marketeer (Kenichi Kato), she and her son must also decide whether to hold on to Koji's fiancee, the teacher Machiko (Haru Kuroki), who has remained faithful to Koji despite affection from a decent colleague (Tadanobu Asano).
Those looking for artistic excellence may rejoice in Ryuichi Sakamoto's melancholy score and the stylistic flourishes of the various supernatural scenes, but you don't need a keen interest in history to be swept up in the deeply poignant delivery of Yamada's unmistakable anti-war message.
Nagasaki: Memories of My Son opens on November 3
Want more articles like this? Follow SCMP Film on Facebook