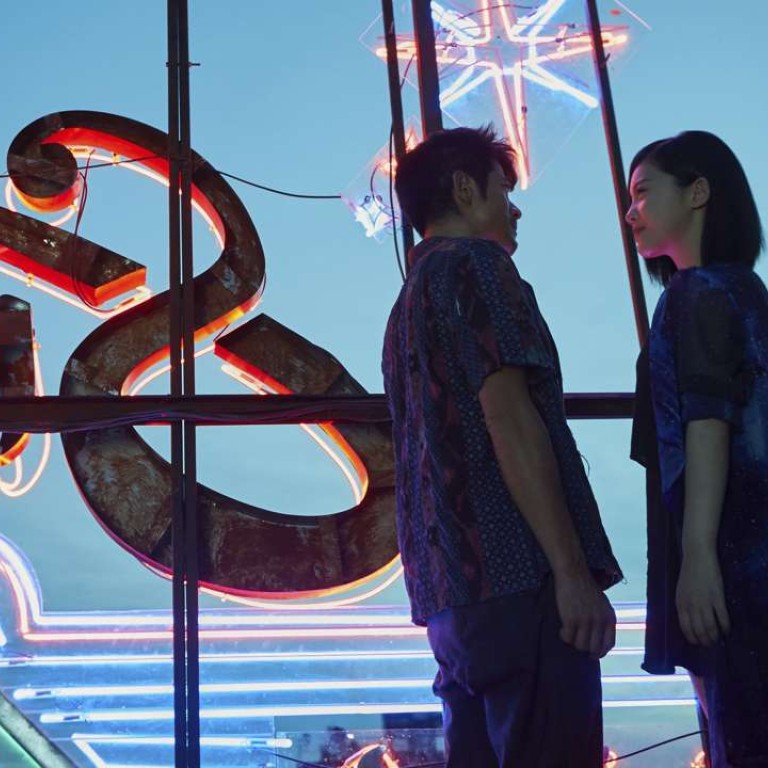 Review
Film review: One Night Only – Aaron Kwok, Yang Zishan in genre blender
Excitement, romance, melodrama and gambling with a sprinkling of Fellini and a few shaky storylines feature in a high-octane thriller from Taiwanese director Matt Wu
2.5/5 stars
The first feature from Taiwanese actor-turned director Matt Wu Chung-tien sends his wife Yang Zishan (So Young) and Hong Kong star Aaron Kwok Fu-shing on a frenetic night of soul-searching in the seediest corners of the fictional Liberty City. An uneven blend of romance, family melodrama and action thriller, One Night Only rarely bores over its 100-minute duration – although it's also peppered with enough artificial plot turns and revelations to keep you from truly feeling for the protagonists.
When the beautiful prostitute Momo (Yang) inexplicably shows up and forces her way into his hotel room one evening, gambling addict Gao Ye (Kwok) sees her as a last-gasp opportunity to cover his mountains of debt. But as he swiftly loses much of Momo's hard-earned fortune at the betting tables, the pair's destinies are further entwined in the following hours as they attend deadly underground fights, a blindfold drag race, and even Gao's teary reunion with his long-estranged daughter.
Wu derives considerable suspense from the sappy backstories of his two leads, though there's little – bar a gentle nod to Federico Fellini's Nights of Cabiria (1957) – in the way of inspiration. If this nocturnal drama has a fatal flaw, it's that the bad guys – Andy On Chi-kit as an obnoxious gambler who holds an unidentified grudge against Gao, and Jack Kao Jie as a regular criminal mastermind – are so poorly developed that they come across as mere plot devices to keep Gao and Momo busy.
One Night Only opens on November 3
Want more articles like this? Follow SCMP Film on Facebook