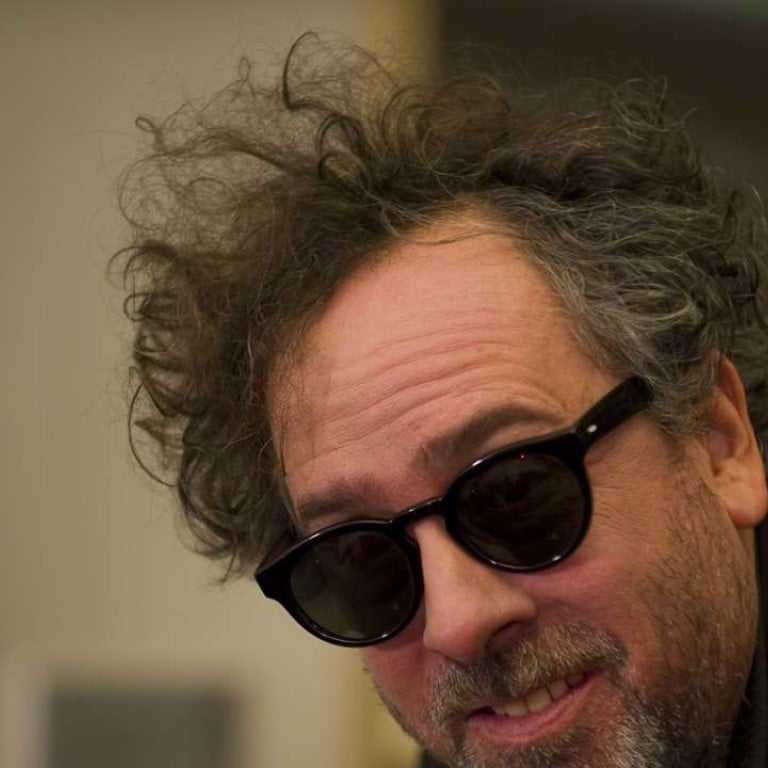 Tim Burton hopes Hong Kong show of his work spurs children to draw
Filmmaker behind characters such as Edward Scissorhands says, 'It's about creating ideas. So the best thing is just to keep drawing'
Mention Tim Burton's name and some indelible film characters spring to mind – Jack Skellington from The Nightmare Before Christmas (1993), Edward Scissorhands from the eponymous 1990 movie, and the Mad Hatter from Alice in Wonderland (2010).
For the first time, Hongkongers are getting a glimpse of what goes on behind the scenes, and in Burton's mind, with the arrival of a touring exhibition about the filmmaker's work, "The World of Tim Burton".
Burton hopes the exhibition will inspire others, especially children to draw. "I don't really consider myself a great artist. It's about creating ideas. So the best thing, especially for children, is just to keep drawing," he says.
The exhibition is divided into eight zones. In addition to one dedicated to the film characters, there are others featuring some of Burton's lesser known work. A zone with the theme Influence features notes taken by Burton during his time as a student at the California Institute of Art, while Around the World display napkins dating back to 1995 on which Burton drew rough sketches of monsters and caricatures.
Exhibition curator Jenny He says putting together the show was like a "treasure hunt". She had to go through Burton's house and archives in search of his sketches and artwork, even "taking paintings off walls".
The World of Tim Burton first appeared at the Museum of Modern Art in New York in 2009. The exhibition has since been seen in cities including Tokyo, Shanghai, Paris, Toronto and Prague.
The World of Tim Burton, ArtisTree, Cornwall House, TaiKoo Place, 979 King's Road, Quarry Bay, November 5 to January 23, 10am-10pm. HK$180-220.