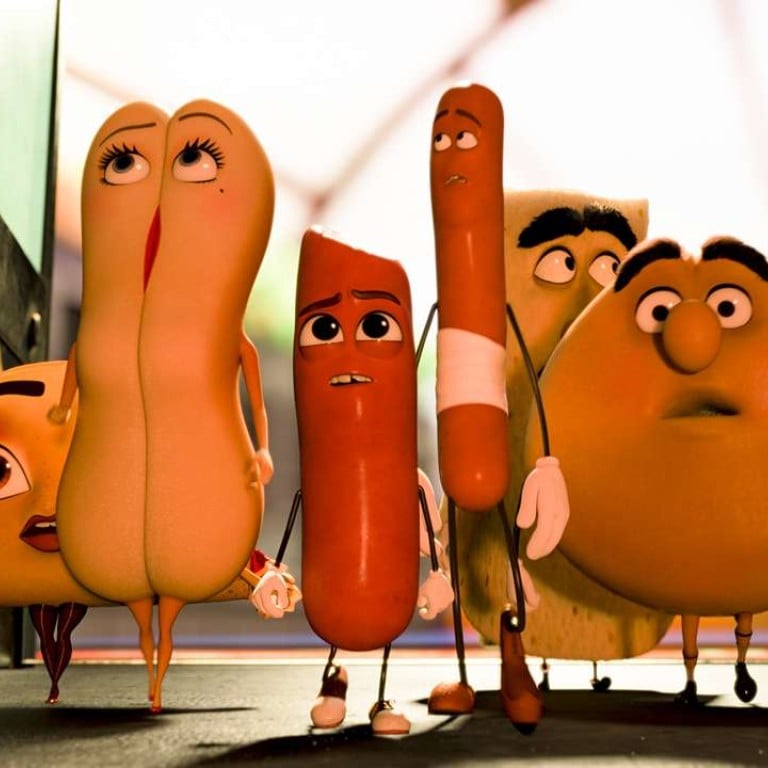 Review

|
Film review: Sausage Party – bawdy animation with an existential twist
Definitely not for the children, this Seth Rogan/Jonah Hill story touches on atheism, self-deception, murder and love from the perspective of foodstuffs
3.5/5 stars
This animated comedy is just plain odd. Bawdy and crude, but cleverly so, Sausage Party is a story about the benefits of atheism, the dangers of self-deception, and even the uplifting power of love. That doesn't sound particularly unusual – except that the characters are all anthropomorphic foodstuffs who live on the shelves of a supermarket.
The drama takes place in Shopwell, where the various foodstuffs gleefully await their purchase by "the gods" – the human shoppers – who will take them home and treat them lovingly in the paradise that awaits them outside of the supermarket doors.
A whole religion has grown up around the shoppers, who are praised with a hymn (sung by some corn cobs) every morning as the doors open. But then some sausages (voiced by Jonah Hill and Seth Rogen, who both came up with the story) realise that humans don't actually treat food very well – in fact, they eat it. An existential crisis ensues.
One hilarious scene features a drug addict (James Franco) who can talk to the food when he's high, while the way that the humans transform into knife-wielding maniacs when seen from the food's point of view in the kitchen is excellently realised.
Parents should note that this animation is absolutely not for kids. But while some will be put off by the incessant dirty talk of the various sausages, buns, tacos, jams and so on, the risqué nature of the chat doesn't mask the fact that directors Greg Tiernan and Conrad Vernon, bizarrely, do intend to convey a message, and have put across their point well.
Sausage Party opens on November 10
Want more articles like this? Follow SCMP Film on Facebook