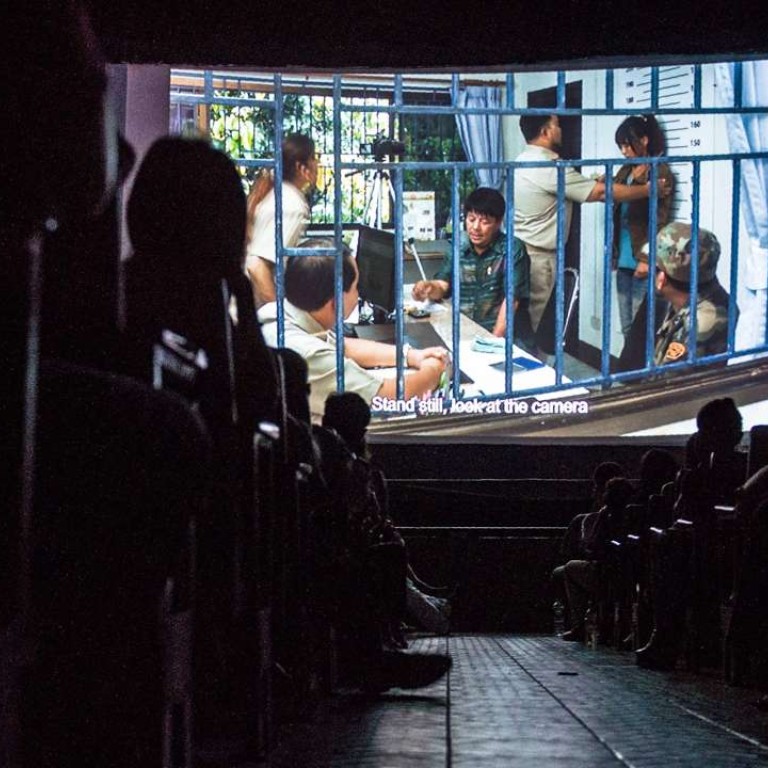 Myanmar gets first glimpse of its most famous director Midi Z's film, The Road to Mandalay
Country's film industry gets a boost after decades of repression, and hopes are high for the future, although censorship is still an issue
Myanmar's only internationally recognised director, Midi Z, has shown his work in his home country for the first time, calling the screening a "historical moment" for a nation emerging from decades of military oppression.
The Road to Mandalay, a tragic love story about two Myanmese workers who travel illegally to Thailand in search of a better life, was shown to a packed cinema in Yangon on Monday night.
Midi Z, who at age 33 has collected numerous international awards and been nominated for an Oscar, said he felt nervous showing the film to his compatriots.
Born in Myanmar's Shan state, he moved to Taiwan when he was 16 but has frequently returned to Myanmar to shoot films – often without the former junta's knowledge.
"Maybe it's just one screening but for me it's very important – a historical moment," the rising star said on Tuesday.
"For more than 50 years we didn't have a chance to screen a film which expressed, explained a situation linked to our real situation."
Myanmar's film industry, once the most vibrant in the region, shrivelled under heavy censorship enforced by its former military rulers who banned everything from ghost stories to blue jeans on the screen.
Rules have eased since the junta ceded power in 2011 and hopes are high that the new democratically elected government of Aung San Suu Kyi will scrap lingering controls.
But politics, religion and sex – plus criticism of the still-powerful army – remain taboo subjects in Myanmar and censors blocked several images in this year's MEMORY! Film Festival in Yangon.
In the final scene in The Road to Mandalay, an image of a Buddha splattered with blood was physically covered up by censors manning the projector during Monday's festival screening.
Similarly, The Burmese Harp, a 1956 film about the retreat of Japanese forces from Myanmar during the second world war, had the portrayal of a beggar "hidden" from viewers at the festival.
Severine Wemaere, a co-founder of the festival, said its organisers have had to contend with nebulous censorship rules since it started two years ago.
"The censorship rules exist and have not changed since 2014," she said, describing tortuous negotiations over how long images of naked flesh can be shown on screen.
But the screening of The Road to Mandalay nevertheless marked significant progress, she added, calling it a "critical step" on Myanmar's path to becoming a fully free country.
While few among Myanmar's domestic filmmakers have yet nerved themselves to start addressing sensitive topics, already there are signs that this has started to change.
Actors, producers and directors have been calling for the censorship board to be turned into a ratings committee whose only function is to warn of racy or violent content.
There are also plans to double the number of cinemas in the country to 100 over the next two years in a bid to inject cash into an industry where most films go straight to DVD.
Oscar-winning French film director Michel Hazanavicius, who led the jury for the festival's screenwriting competition, said Myanmar's young storytellers are also testing boundaries.
"I believe this young generation of scriptwriters and directors, they really want to push a little bit further the limits of the censorship," he said.
"I think they really want to change Burmese society."
The Road to Mandalay opens in Hong Kong on December 1